Antipsychotic Drug And Gestational Diabetes Link May Be Largely Overstated: Study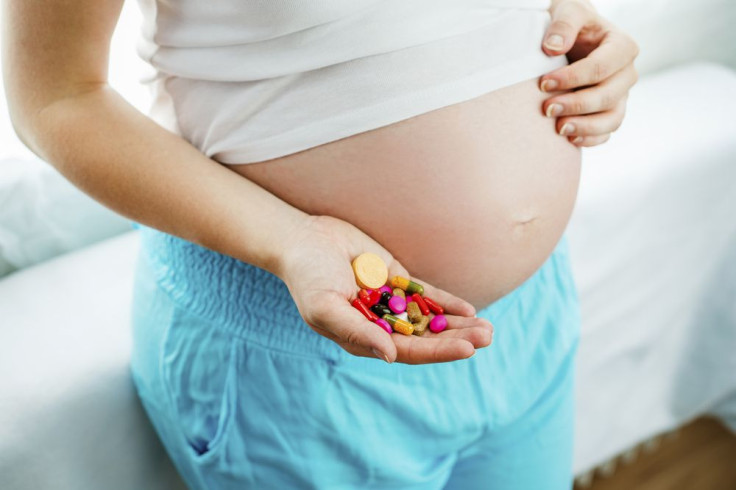 A new study from the Women's College Hospital and Institute for Clinical Evaluative Sciences (ICES) in Toronto challenges the idea pregnant women taking antipsychotic drugs causes gestational diabetes.
A 2012 study in the Archives of General Psychiatry found four percent of 360,000 women taking antipsychotic medication developed gestational diabetes, compared to only 1.7 percent of women not taking any antipsychotics. But researchers couldn't conclude the actual drugs caused these disorders. It may have been these women had other traits that made them more susceptible to diabetes.
To better understand the link between antipsychotic medication and medical conditions often developed during pregnancy, including diabetes, hypertensive disorders, and blood clots, researchers compared 1,021 pregnant women taking medication to 1, 021 women of similar age, income, and mental health — but not taking medication.
The results showed no significant differences in risk for medical conditions among the two groups of women. There were also no differences in risk for preterm delivery, extremely low (or high) birth weight in infants. Women taking antipsychotics, however, were more likely to experience induced labor.
Otherwise, the risks of pregnant women taking antipsychotics through pregnancy "appear to be minimal," Dr. Simone Vigod, study author and adjunct scientist with ICES, said in a press release.
"Our results are reassuring for women who require antipsychotic medication to maintain their mental health stability during pregnancy, at least with respect to short-term maternal and infant outcomes," Vigod added. "Research into longer term child outcomes will be needed to provide a full picture of the long term impact of antipsychotic exposure in a developing fetus."
While more research needs to be done in order to carefully monitor pregnant women dealing with mental illness, the present findings better inform women who may be worried about having to take antipsychotic medication during pregnancy.
The medication, including but not limited to quetiapine, olanzapine and risperidone, are mainly prescribed to women with schizophrenia, bipolar disorder, and severe depression. Severe mental disorders often need constant treatment, even when a woman is pregnant.
Some studies suggest cognitive therapy is a safe, effective alternative to antipsychotic drugs. Schizophrenic patients, for example, will refuse medication because of side effects, such as weight gain, metabolic disorder, plus increased risk for sudden cardiac death.
If, in general, women (and men) taking antipsychotic medication feel their drugs are not working or are causing side effects they can't bear, schedule an appointment with your doctor or psychiatrist as soon as possible. Stopping any medication suddenly can cause what's called "rebound psychosis," which is to say the symptoms of the treated illness will suddenly return.
Source: Vigod S, BMJ. 2015.
Published by Medicaldaily.com