Antonio Lopez Chaj Awarded $58M After Bar Beating: California Man Suffers Brain Damage, Loses Half Of Skull And Ability To Speak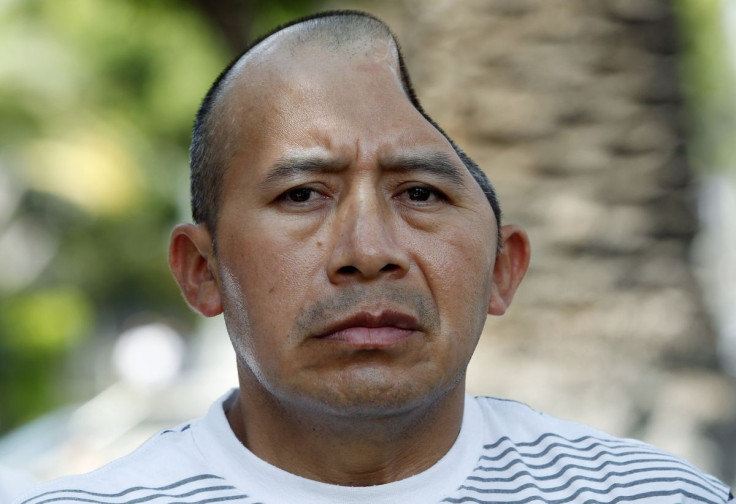 Antonio Lopez Chaj was left brain damaged and unable to speak following a vicious beating outside of a Los Angeles bar. Although Chaj's condition is irreversible, perhaps he can find solace in the $58 million awarded to him by the Torrance Superior Court last Friday.
The incident that took place in April 2010 occurred while Chaj was trying to enjoy a night out with his brother and two nephews. After a couple of drinks at the La Barra Latina 2, the group's final drink order was denied by the bartender, which provoked Antonio's nephew, Eric Chaj, to drop an insult in Spanish.
Upon hearing the comment, the enraged bartender knocked Eric unconscious with the use of brass knuckles. Emerson Quintanilla, a security guard at the bar, began to kick the man while he was lying motionless on the floor, the Daily Breeze reported.
When Chaj attempted to stop the vicious onslaught, he quickly became the focus of Quintanilla's attack. The unlicensed bouncer used a baton to knock Chaj to the floor before kicking him in the head a reported six times and slamming his head into the concrete another four times. Chaj's second nephew also tried to intervene, but was subdued by pepper spray.
In an effort to save Chaj's life from severe blunt force trauma, Country-USC Medical Center doctors removed part of his brain and skull to alleviate damage. Chaj spent 24 weeks under doctor's care including six weeks in the hospital and 18 weeks at a secondary care facility.
Los Angeles police officers who arrived on the scene found no need to file criminal charges. Chaj enlisted the help of Attorney Fernando Chavez, son of former civil rights activist Cesar Chavez, and Attorney Federico Castelan Sayre who represented Rodney King in his famous 1991 case against the Los Angeles Police Department.
In the court case directed against DGSP Security and Patrol Services, the security company that employed the bouncer, both Chavez and Sayre tried to prove damages as a result of present and future pain, medical expenses, loss of earnings, and a diminished lifespan.
In the end, jurors sided with Chaj in a 12-0 unanimous verdict that awarded him $57,748,022 in punitive damages. "We wanted to make sure he was taken care of for the rest of his life," said the jury overseeing the case.
Published by Medicaldaily.com