Apple To Begin Takeback Program For Third-Party USB Power Adapters, Following Chinese Woman's Death By Electrocution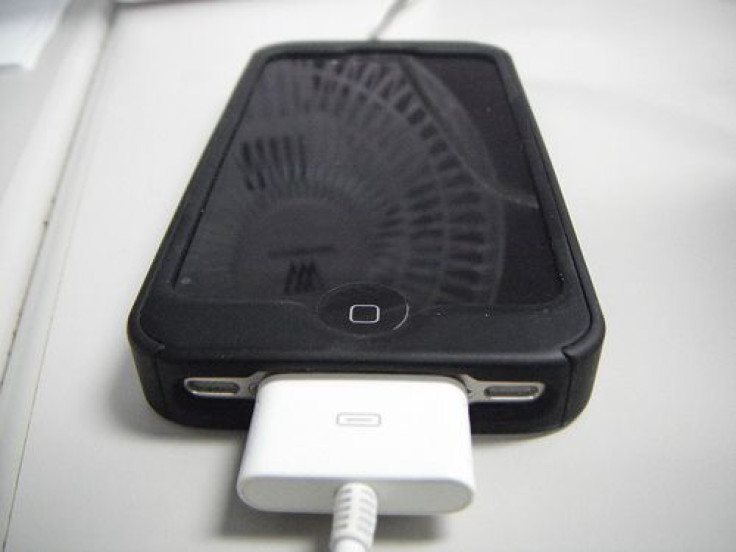 Nearly a month after a 23-year-old woman in China died of a fatal electric shock from her iPhone, Apple has decided to begin a "USB Power Adapter Takeback Program" for all third-party adapter models.
Apple's decision comes in the wake of an iPhone 4 charger sending a fatal shock straight into the ear of Ma Ailun, a Chinese woman who was using a knock-off charger, not the factory-issued adapter custom to Apple. After the incident, Ma's sister urged users to refrain from using their devices while they are charging.
"Knockoff chargers sometimes cut corners," said Xiang Ligang, a telecommunications expert interviewed by CCTV in July. "The quality of the capacitor and circuit protector may not be good, and this may lead to the capacitor breaking down and sending 220 volts of electricity directly into the cell phone battery."
Apple's new program will begin August 16 and will run through October 18, according to a statement on the company's website.
Read more: iPhone Fingerprint Sensor: Will Biometrics Be The New Key To Locking Your Information?
Beginning August 16, users who currently have a third-party adapter can bring the charger to an Apple Retail Store or participating Apple Authorized Service Provider for serial number validation. Customers can pay $10 — or the approximate equivalent in local currency — for one charger per iPad, iPhone, and iPod.
The company said the knock-off chargers will be disposed of "in an environmentally friendly way," offering a disclaimer about third-party chargers.
"Due to the complexity of testing required to detect an unsafe or counterfeit adapter, Apple Retail and Apple Authorized Service Providers cannot advise you on the authenticity or safety of your adapter," the statement reads. "We are offering this special takeback program for any USB power adapter made for use with iPhone, iPad, and iPod for which you have concerns."
Published by Medicaldaily.com