Apple Inc. Is American Teens' Most Beloved Gadget Brand, Survey Reveals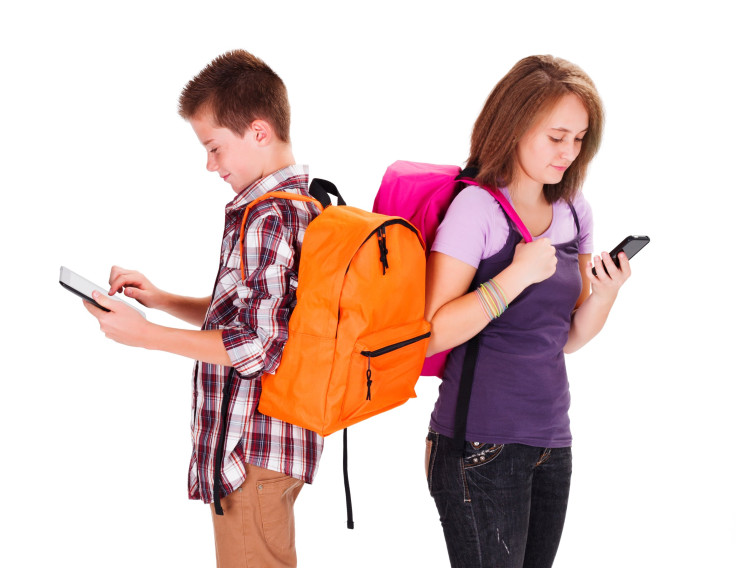 The Apple computer was created on April 1, 1976 by Steven Wozniak and Steven Jobs in sunny California. Today, over 30 years later, Apple has gained a following of devotees that its creators could only have dreamed of. The company now has a line of products ranging from mp3 players to alarm clocks. However, its smartphone, the iPhone, continues to be one of the company's most popular products. A recent survey of American teenagers showed that over 60 percent of surveyed teenagers owned an iPhone, making it the most popular smartphone brand for the age group.
The survey also revealed that 60 percent of teens owned a tablet, and of that group, 66 percent owned an iPad. Even the slim, white-colored Apple ear buds seem to be thriving in sales, beating Bose, Skullcandy, and Sony in popularity. They only come in second to the Beats headphones by Dr. Dre. Based on these statistics, it seems that Apple has managed to gain the devotion and loyalty of teenagers across America.
The survey was part of investment banker Piper Jaffray's biannual Taking Stock with Teens report. According to the NY Daily News, this report polls teenagers on a multitude of subjects ranging from their fashion favorites to their choice of social networking apps. Answers were taken from 7,500 teenagers with an average age of 16.4 years. Results from the survey showed that only eight percent of teen spending goes toward gadgets and electronics. In this small percentage, Apple products seem to be the most popular brand purchase. The report revealed that 61 percent of teens currently own an iPhone. This has increased from 55 percent in spring of 2013. Sixty-seven percent of surveyed teens planned on buying an iPhone within the next six months. In the category of tablets, Piper Jaffray found that 60 percent of American teens already had a tablet, and of that group 66 percent had an Apple iPad. In the group of teenagers who did not own a tablet, 66 admitted that they would like to buy an iPad.
The NY Daily News also reported that even in the booming market of branded headphones, Apple still manages to finish close to the top. The overall most popular, beating Apple, were Beats headphones by Dr. Dre. (46.1 percent of teens in the survey planned to purchase a pair of these in the near future.) Apple finished in second place, with a quarter of teenagers desiring to purchase a pair of Apple's white colored slim in-the-ear buds. Other popular headphone brands were Skullcandy, finishing as the third most desired branded headphone (10 percent), followed by Sony (4.2 percent), and lastly Bose (3.3 percent).
Smartwatches are becoming more of a buzz word, and it's rumored that Apple will release its iWatch sometime this year. According to the survey, only six percent of American teenagers currently own a smartwatch. A further 17 percent expressed interest in buying an Apple iWatch, if it costs $350 or less.
Published by Medicaldaily.com