Apple October 2013 Event: iPad 5 Among Potential Game-Changers In Health Care Technology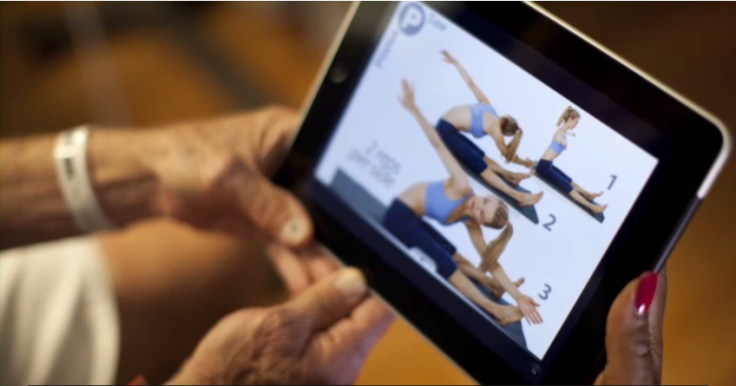 The Apple October 2013 Event has had early adopters waiting anxiously for months, as the company's latest additions to its fleet of tablets and mobile devices have been rumored to include the iPad 5, iPad mini 2, and the new operating system, Mavericks. While the early adopters are sure to cradle their devices like proud parents, health care providers will likely reap similar benefits from the new technology.
Since the original iPad's introduction in 2010, physicians, rehabilitation specialists, and nurses have all begun incorporating the technology into their practice. Patient records and histories find themselves becoming sleekly digitized, rather than stashed en masse in cumbersome manila folders. Apple's latest event is a return to its annual tradition of releasing a new iPad each year, after the fourth-generation model surfaced a mere six months after its predecessor.
Rumors peg the new iPad as having a faster processing chip, similar to the A7 chip found in the iPhone 5. Similar to the pared down iPad mini, the iPad 5 will reportedly feature a slimmer casing that's not only lighter but has thinner edges around its border.
What's particularly interesting for health care providers privy to hi-tech devices is the new retina display on the iPad mini 2. Low-resolution stood out to many consumers as the device's Achilles heel, so Apple has allegedly ameliorated the problem to better resemble its larger relative. This advancement makes the device more appealing to physicians looking to incorporate (relatively) lower-cost technology into their practice.
The iPad and iPhone have already seen great success assimilating into the industry. St. Louis-based RehabCare has folded the pair into its daily operations through patient intake and housekeeping. Rather than fill out bulky paperwork, new patients use the facility's cloud-based system on an iPhone to input their information.
"By giving therapists these devices, we can share information with them that we couldn't before," says Jim O'Brien, assistant vice president of Technology Services. "iPhone excites them because they know it's helping them provide better patient care."
The iPad has been implemented in the facility's business setting as well, as RehabCare executive staff employs the device in meetings and presentations — shirking traditional desktop computers for portable, convenient tablets.
"I'd rather use it than anything else to bring up email or look at my calendars," says Dick Escue, chief information officer. "The speed and the battery life are fantastic. I have days where I never turn around and use the desktop. I just use iPad."
Escue emphasizes the importance of mobility in an industry such as RehabCare's. The speed at which patients have access to information can only match the rate at which doctors give it.
Incorporating these technologies is not only for the facilities' benefit, or of their own volition. With the passage of the Affordable Care Act (Obamacare), hospitals must begin using certain technologies to expedite the prescription-writing process and other related operations. They must adopt e-prescribing and, like RehabCare, migrate to electronic health records (EHR) in order to receive funding through Obamacare, according to Apple Insider.
Some of the downsides to the devices' incorporation, while admittedly a tenet of Apple products, is that facility staff find the touchscreen's interface difficult and time-consuming. Traditional desktops are more conventional; thus, employees have had more practice using them and can move their fingers more deftly over the non-digital keyboard. Tablets and smartphones offer less tactile a response, making data entry more deliberate and possibly even inaccurate.
Still, despite the small screens and limited real estate for viewing patient charts, 59 percent of physicians say they've integrated a tablet into their practice, according to a Black Books survey. The most popular choice among them was the iPad.
Published by Medicaldaily.com