Apple Releases New Coronavirus Screening App
Apple has released a new app that helps those who are concerned they may have COVID-19. The app, called, Apple COVID-19, is free to download on the iOS App Store, and can also be accessed from a website. The app is designed to screen users for their potential symptoms, and provides information and other resources about COVID-19. The Apple COVID-19 website mentions that the service was developed in partnership with the White House, the CDC and FEMA.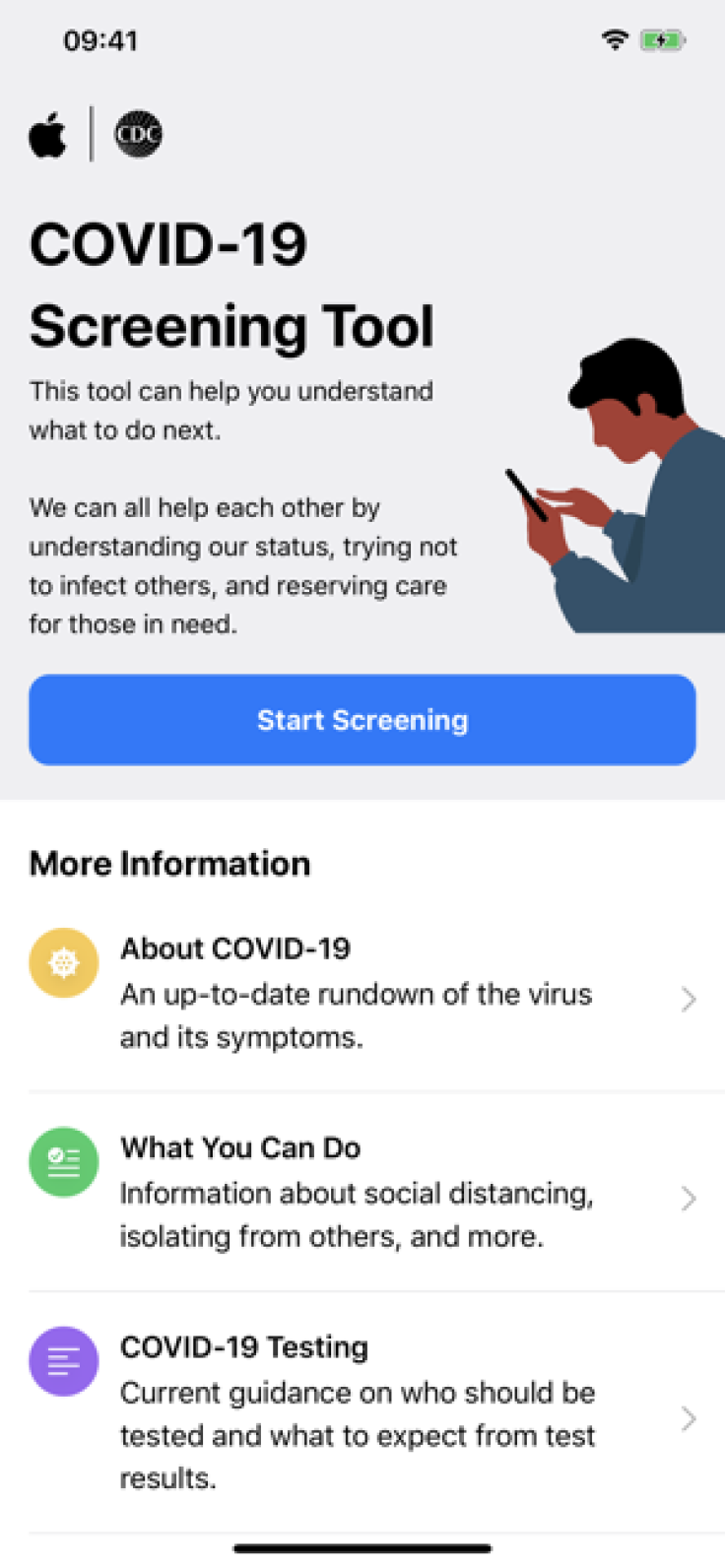 The test starts by asking about the most intense symptoms of COVID-19, and if you answer with a yes, you are prompted to immediately call 911. If not, the app then asks a series of questions to determine your best course of action. Along with how you feel, the app also asks basic questions regarding if you've traveled internationally recently or if you live in an area that has been impacted more heavily than others.
While Apple assured users that it will not be collecting personal information from users in any way, it will be recording data on usage to improve on the service. That said, you are never prompted to even enter a name, and the website can be used without logging into any account.
The Verge did mention that even if the service does recommend a test, it doesn't recommend where to go to get a test. As the CDC notes, testing is currently being handled on a state-by-state basis for the time being. That means you'll need to look for local resources should you feel testing is necessary.
For all of the latest information on COVID-19, be sure to keep an eye on the official CDC website, and here at Medical Daily.
Published by Medicaldaily.com