Aramark Sickens Dozens Of Prisoners After Serving Up Maggot-Filled Potatoes In Multiple Correctional Facilities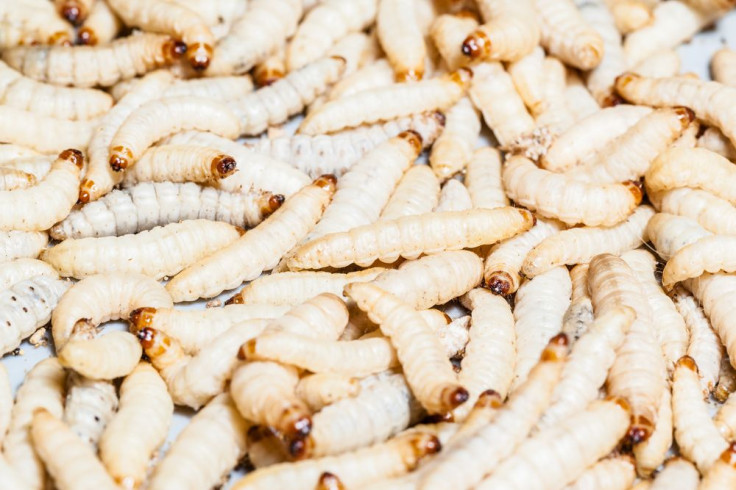 Just last week, a series of reports revealed that Aramark Correctional Services food contaminated with maggots had sickened over 30 inmates at multiple state correctional facilities in Michigan. Now multiple reports, including confirmation from the Ohio Department of Rehabilitation and Correction, have exposed more Aramark food contaminated with maggots that was served to inmates at two correctional facilities in Ohio.
On June 27, maggots were discovered on the meal serving lines at Parnall Correctional Facility in Jackson, Mich. The following Monday, prison officials confirmed that around 30 inmates were being treated for symptoms consistent with food poisoning, including diarrhea, vomiting, headaches, and fatigue. Corrections Department spokesman Russ Marlan told the Detroit Free Press, "Our maintenance staff dismantled this serving line equipment, thoroughly cleaned it and will make necessary repairs."
Less than a week after the incident at Parnall Correctional Facility on July 1, prison officials at Charles Egeler Reception and Guidance Center in Jackson confirmed that maggots were found in Aramark potatoes. Warden Heidi Washington ordered Aramark throw out all potatoes in the correctional facility's kitchen and clean the entire area with bleach.
"One spoiled potato was found in a bag in the storage area at one facility," said Aramark spokeswoman Karen Cutler. "We immediately disposed of all potatoes at that facility, and none were prepared or served. As a precautionary measure, we have ordered our third-party auditor to visit all of the facilities throughout the state to ensure they meet our high safety and sanitation standards."
Now this past Tuesday, a week after the two incidents in Michigan, The Columbus Dispatch has reported that prison officials at two more correctional facilities in Ohio have discovered food and serving equipment contaminated with maggots. The Ohio Department of Rehabilitation and Correction confirmed that on June 30 a "hot box was found to have maggots" at the Ohio Reformatory for Women at Marysville, the largest female correctional facility in the state. Fortunately, the food from Aramark was thrown out before it was served to any inmates.
A week prior to the incident at the Ohio Reformatory for Women, live maggots were discovered "falling out of a warming tray" at Trumbull Correctional Institution in Leavittsburg, Ohio. President of the Ohio Civil Service Employees Association, the union representing prison employees, Christopher Mabe, is now suggesting the state reconsider its $110 million private food-service contract with Aramark.
According to its website, Aramark Correctional Services currently prepares over one million meals a day for more than 600 state and municipal correctional facilities across the United States. Back in March, the Corrections Department fined Aramark $98,000 for violations that included unauthorized menu substitutions and workers becoming too friendly with inmates.
Published by Medicaldaily.com