Are Chatrooms Safe? Studies Show They Can Help People Deal With Social Isolation, But Also Encourage Self-Harm And Suicide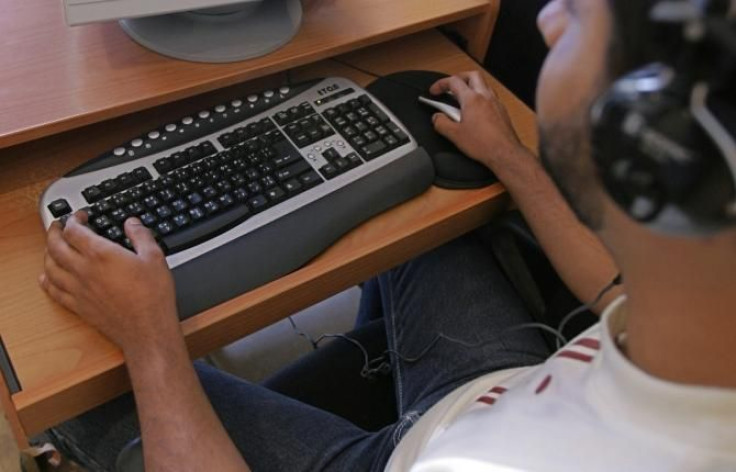 Access to the Internet can help connect people suffering from social isolation and allow them to cope with their problems in an interconnected setting. According to a research team from Oxford University, however, chatrooms can also increase a vulnerable person's risk of committing self-harm or suicide.
"It seems as though the internet has got some potential for doing good. But in general we found that it appeared to be harmful among teens who were vulnerable," explained Professor Paul Montgomery from Oxford University's Centre for Evidence-Based Intervention. "So it is important to be asking these vulnerable kids clinically about their use of the internet. That's the action people need to take, and they need to be asking whether it's likely to be increasing the teen's risk of self-harm or suicide."
According to the National Society for the Prevention of Cruelty to Children, around 38 percent of children and young people have admitted to being cyberbullied. Children who experience cyberbullying are more likely to inflict self-harm, skip school, receive poor grades, use drugs and alcohol, and have low self-esteem.
Prof. Montgomery and his colleague combed through 14 international studies that focused on Internet use's link to self-harm or suicide. The research team indicated a "strong link" between internet forums and increased suicide risk. Violent images and discussions help teenagers to normalize the behavior and increase their chances of following through, BBC reported.
"While social media might be useful for supporting vulnerable adolescents, we also find that the internet is doing more harm than good in some cases," said the study's lead author, Kate Daine. "We need to know more about how we can use social media as a channel to help young people in distress."
On the other hand, the use of Internet forums also led to positive behavior through encouragement. Some of the people who frequent chatrooms are more likely to seek help or refrain from hurting themselves due their online community. The research team is hoping to develop a form of therapeutic interventions that is based on the Internet's method of communication.
"We should acknowledge that many people are using suicide forums and chat rooms to anonymously discuss their feelings of distress and despair, including suicidal thoughts, which may have a positive impact on the individual," said Joe Ferns, executive director of policy at Samaritans. "Rather than concentrating primarily on ways of blocking and censoring such sites, we should think about online opportunities to reach out to people in emotional distress."
Source: Daine K, Hawton K, Singaravelu V, Stewart A, Simkin S, Montgomery P. The Power of the Web: A Systematic Review of Studies of the Influence of the Internet on Self-Harm and Suicide in Young People. PLOS ONE. 2013.
Published by Medicaldaily.com