Are Minorities More Altruistic? New Poll Says African-Americans, Hispanics, Asians Believe Clinical Trials Are Important to Public Health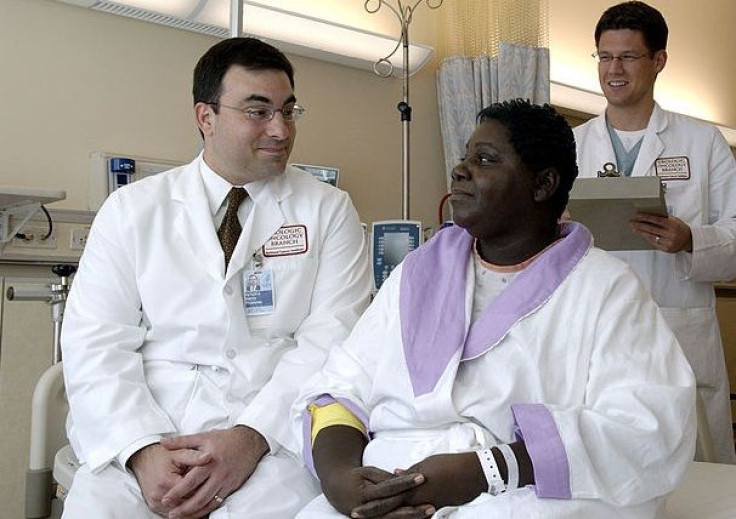 For some, particularly minorities in the U.S., participating in a clinical trial is an admirable act that can help others.
A new national public opinion poll by Research!America shows that 61 percent of African-Americans, 57 percent of Hispanics, and 50 percent of Asians believe it's valuable to volunteer in clinical trials in order to help improve medicine and healthcare for others. These percentages are compared to the 47 percent of whites who see clinical trials as important for public health.
However, despite the relatively high numbers among all racial groups, actual participation in clinical trials remains relatively low. 17 percent of Hispanics, 15 percent of African-Americans, 15 percent of whites and 11 percent of Asians say they have actually participated in clinical trials.
The unwillingness or hesitation to participate in these trials is linked to lack of trust - many people would prefer to enroll in clinical trials at an institution that has a reputation of being competent. Also, about one-fifth of poll responders said that it is important to them that their doctor be the one who recommends participation in a clinical trial.
Mary Woolley, president of Research!America, believes that doctors should be the ones to facilitiate communication with their patients about clinical trials, because many people simply don't learn about them otherwise. "It's imperative that health care providers and others help patients gain a deeper knowledge of clinical trials so all Americans can benefit from lifesaving treatments," she said.
While only 35 percent of whites said they greatly admire people who volunteer for clinical trials, about half of African-Americans, Hispanics and Asians say they do. And up to 75 percent of Hispanics, 72 percent of African-Americans, 65 percent of Asians and 71 percent of whites said they would volunteer for a clinical trial if their doctor recommended them to.
"We must continue to strive toward reaching all segments of the population to boost the level of participation in order to further medical progress," Mary Woolley, president of Research!America, said.
Published by Medicaldaily.com