Are Psychatric Medications Prescribed To Kids Based On Gender, Race, And Income? US Now Doses 1 In 13 Kids Overall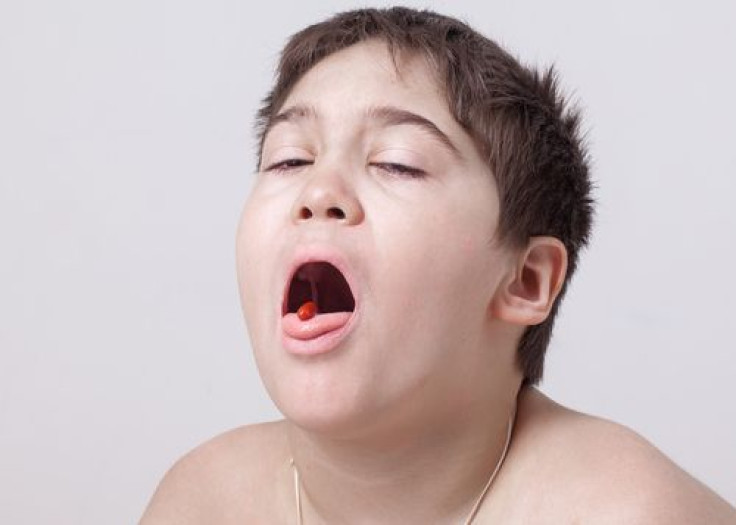 A report released earlier this month suggests that prescription drugs for emotional or behavioral problems may be unevenly prescribed to children in the U.S., with gender, age, race, and family income possibly playing a role in the issue. The National Center for Health Statistics finds that 7.5 percent — or one in every 13 kids overall — between the ages of 6 and 17 had been prescribed and were taking pills for emotional or behavioral difficulties during the statistical period studied (six months in 2011-2012). The authors of the report did not identify the diagnoses of the children taking medication, yet LaJeana Howie, a statistical research scientist and one of the authors of the report, told MSN that 81 percent of the children had received a diagnosis of attention deficit hyperactivity disorder (ADHD) at some point in their lives. The report also neglected to estimate prescriptions written versus use of drugs.
Yet a higher percentage of boys (9.7 percent) used psych meds compared with girls (5.2 percent) during that period. Age mattered more for the girls, less for the boys. For instance, 6.3 percent of girls between 12 and 17 were on medication, while only four percent of those under the age of 11 also swallowed a daily pill. While the statistics for boys also showed the highest percentage of use among those older than 12, the differences between older and younger boys was not as extreme when compared to the girls. About 10.2 percent of boys older than 12 had been prescribed and used psych meds compared with 9.2 percent among those younger than 11.
Race apparently mattered as well when it came to use of psych meds. The percentage of children who took medication for emotional or behavioral difficulties was found to be highest among whites (9.2 percent), followed by blacks (7.4 percent) and then Hispanic (4.5 percent) children. No figures were supplied for Asian or Native American children, with no explanation provided.
Along with gender and race, income also figured into these statistics. A higher percentage of children insured by Medicaid or the Children's Health Insurance Program (CHIP) took some form of psychiatric meds as compared to children from families with either private health insurance or no insurance at all. Overall the uninsured had lowest rates for use of prescribed psych meds. Meanwhile, children covered by either Medicaid or the Children's Health Insurance Program (CHIP) had the highest rates of use at 9.9 percent.
Finally, the government also reported parent's perceptions of the benefits of medication. More than half (55.1 percent) of children using meds had a parent who reported the child had been helped "a lot" by taking meds. About a quarter (26 percent) of the parents said the meds had helped "some," while 18.9 percent said they helped either "not at all" or only "a little." In their summary the authors concluded, "Over the past 2 decades, the use of medication to treat mental health problems has increased substantially among all school-aged children."
Source: Howie L, Pastor PN, Lukacs SL. Use of Medication Prescribed for Emotional or Behavioral Difficulties Among Children Aged 6-17 Years in the United States, 2011-2012. NCHS Data Brief. 2014.
Published by Medicaldaily.com