Are Selfies Good For Self-Esteem? Science Finds Smartphone Photos Act As Mood Booster, Stress Reliever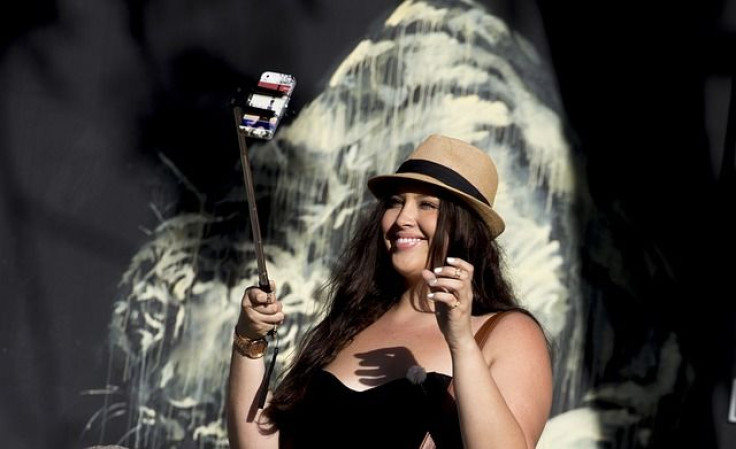 It doesn't matter how young or old you are — selfies have become an epidemic. Selfies have gotten a bad rep recently from issues ranging from a surge in accidental deaths to a demand in facial plastic surgery. But, researchers at the University of California, Irvine (UCI), found taking and sending selfies responsibly can act as a mood booster and stress reliever, and help you beat the blues.
"You see a lot of reports in the media about the negative impacts of technology use, and we look very carefully at these issues here at UCI," said Gloria Mark, senior author of the study, and a professor of informatics, in a statement.
In the study, published in Psychology of Well-Being, daily taking and sharing of certain types of images positively affected people, especially college students. Participants in the selfie group reported becoming more confident and comfortable with their smiling photos over time; those taking photos of objects that made them happy became more reflective and appreciative; and those who took photos to make others happy became calmer, and said the connection to their friends and family helped relieve stress.
Commonly faced stressors included: financial difficulties, being away from home for the first time, feelings of loneliness and isolation, and the rigor of coursework. Researchers have found this can negatively impact students' academic performance and lead to depression. A 2015 study in the College Student Journal revealed feelings of loneliness and learning burnout negatively influenced overall academic experience, and their perceptions of stress.
Simply taking and sending selfies on a smartphone can buffer academic stressors.
"The good news is that despite their susceptibility to strain, most college students constantly carry around a mobile device, which can be used for stress relief," said Yu Chen, lead author of the study and a postdoctoral scholar in UCI's Department of Informatics, in a statement. "Added to that are many applications and social media tools that make it easy to produce and send images."
The participants, 41 college students — 28 female and 13 male — recorded their moods three times a day using smartphone apps. In the evening, they answered surveys that asked them to provide details of any significant events that may have affected their emotions during the course of the day. This acted as a digital journal that allowed students to reflect on their day and record any memorable moments.
Researchers collected nearly 2,900 mood measurements during the study and found participants in all three groups — the daily smiling selfie; taking an image that made the photographer happy; and something the photographer believed would bring happiness to another person — experienced increased positive moods.
"[T]here have been expanded efforts over the past decade to study what's become known as 'positive computing,' and I think this study shows that sometimes our gadgets can offer benefits to users," said Mark.
Similarly, a TODAY/AOL Body Image 2014 survey found 65 percent of teenage girls saw their selfies on social media actually boosts their confidence; 40 percent of all teens say social media helps "me present my best face to the world." This survey echoes the evidence found on the impact of social media on self-presentation and self-image. Selfies can be especially important to teenagers, and college students because it gives them a way to control the image of themselves, and what they're choosing to show the world.
Theorists have argued selfies also serve as a new form of communication. It can help develop personal empowerment and social dialogue, by inviting others to partake in a larger conversation based on the context of the photo. Selfies promote body acceptance and self-love.
So, if you're feeling down in the dumps, stop, and take a selfie.
Source: Chen Y, Mark G, and Ali S. Promoting Positive Affect through Smartphone Photography. Psychology of Well-Being. 2016.
Published by Medicaldaily.com