Are Sprite And Fanta Safe To Drink? Judge Orders Warnings To Be Placed On Nigerian-Bottled Coca-Cola Products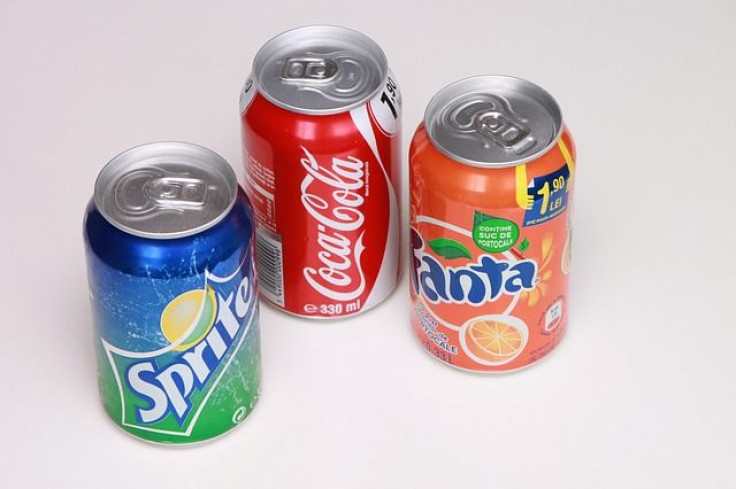 While citrus-flavored soda may be in popular in America and Europe, the fruity soft drinks could soon be banned in one African nation. A high court judge in Nigeria wants to ban Sprite and Fanta from his country, as he reports that when the soda's high levels of benzoic acid are mixed with ascorbic acid, also known as vitamin C, they can make a deadly combination.
Justice Adedayo Oyebanji ordered the Nigerian Bottling Company (NBC) to place written warnings on Fanta and Sprite bottles, stating that the drinks were too dangerous for consumption, CNN reported. In addition, the judge is also suing the National Agency For Food and Drug Administration and Control (NAFDAC) for failing to have flagged the reportedly dangerous drinks in the first place.
Read: What Happens To Your Body When You Drink Soda? Sugar Affects Brain, Heart, Lungs, And Teeth
According to the FDA, Oyebanji isn't completely wrong and when benzoic acid is combined with ascorbic acid, it can create benzene, which is labelled as a carcinogen. Benzene s also found in air emissions from burning coal and oil, and from car exhaust and gas station emissions.
However, before you get too nervous that your favorite soft drink may be unknowingly giving you cancer, different countries have different standards for how much benzoic acid can be allowed in a soft drink. However, the controversy regarding Nigerian soda first arose when a Nigerian business owner tried to export Nigerian-manufactured soda to the UK in 2007. The soda was confiscated by British customs and deemed unsafe for human consumption. Since then, Nigerian officials have been wary about the amount of benzoic acid that is allowed in their drink, a level that is higher than many other countries' standards. Still, both Coke manufacturers and Nigeria's health ministry insist that Nigerian-made soda is safe for consumption, The Independent reported.
See Also:
Soft Drink Dangers: 8 Ways Soda Negatively Affects Your Health
Bye-Bye Sugary Drinks: This Is What Happens To Your Body When You Stop Drinking Soda
Published by Medicaldaily.com