Ariel Castro's Death Penalty Plea Bargain Struck With Mental Health Of Victims In Mind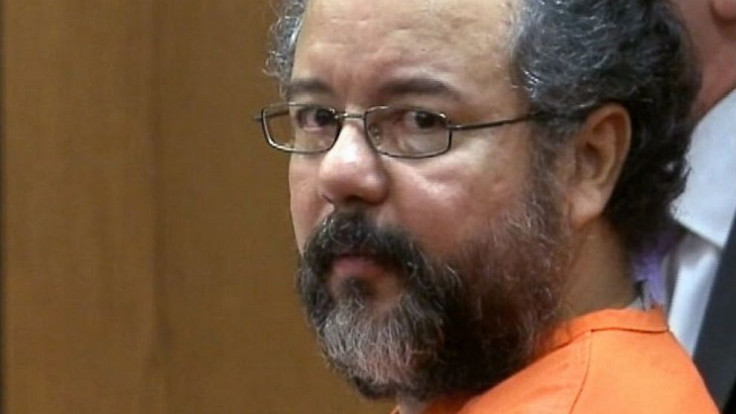 Ariel Castro's decision to plead guilty not only spares the Ohio court system time and money, but also spare his three victims of having to face him in open court.
The kidnapper from Cleveland was sentenced today to a lifetime in prison — "not less than 1,000 years." As per the plea bargain and stated by Judge Michael J. Russo, Castro is not eligible for parole and will be imprisoned until death.
"I am fully aware and I do consent to it," said Castro in open court.
The 53-year-old accused kidnapper blames his inability to comprehend some of the court proceedings on his addiction to porn. "My addiction to pornography and my sexual problem has really taken a toll on my mind," said Castro.
Castro's three victims — Amanda Berry, Michelle Knight, and Gina DeJesus — were captive in his home from 2002 to 2013. They were discovered this past May, and Berry was even discovered to have had a child with Castro during her captivity.
Berry, Knight, and DeJesus didn't want to testify at his trial, according to their spokesperson. The emotional turmoil would have been too much for the victims to handle as they would have had to relieve every moment of their kidnapping in open court.
According to the National Crime Victim Law Institute, "Testifying in court can be particularly traumatic for rape victims. Facing the perpetrator in court and recalling horrifying and personal details of the rape forces the victims to relive the [crime] mentally and emotionally." The women had already declined to speak with the media about their ordeal.
"I'm getting stronger each day and having my privacy has helped immensely," said Amanda Berry in a YouTube Video. "I ask that everyone continues to respect our privacy and gives us time to have a normal life."
Published by Medicaldaily.com