Ariel Sharon Dead At 85: Were Former Israeli Prime Minister's Unhealthy Habits The Cause Of Stroke, 8-Year Coma?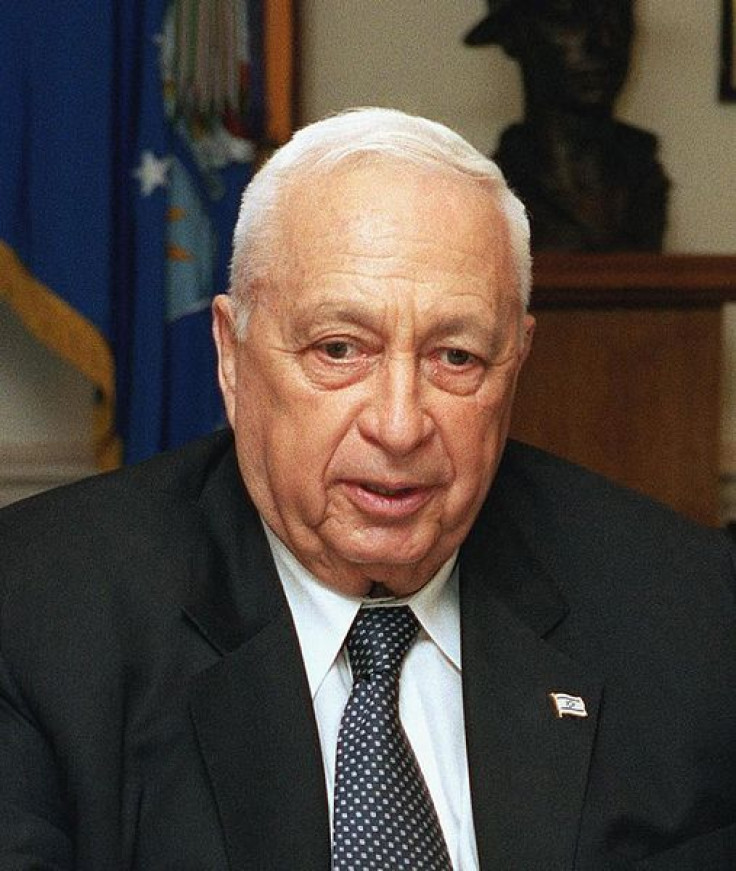 Ariel Sharon, former prime minister of Israel, died Saturday after spending eight years in a coma. Sharon died at Sheba Medical Center in Tel Hashomer. He was 85.
Sharon suffered a massive stroke during his fifth year as prime minister in January 2006, according to CNN. That stroke immediately left him comatose. He remained in a vegetative state since that ill-fated stroke and has long been hailed as one of the most influential leaders in Israel's history. "He was not an ideologue; he was a political architect," said Raanan Gissin, one of Sharon's close aides, according to The New York Times. "As a military man he knew one thing from the battlefield — you have to seize the initiative, you have to be the one driving the action. Even if peace was impossible, he wanted the process seeking it to be on his terms. And while he was in power, it was."
Prior to his 2006 stroke, Sharon had struggled with a myriad of health complications. In December 2005, just a few weeks before the stroke that left him in a coma, The Age reported that the then-prime minister's diet had become a "weighty matter." The paper reported that Sharon's appetite was "legendary," as was his expansive girth. His diet, which was heavy on meat and potatoes, was a constant source of discussion among aides and colleagues who wanted him to remain healthy so that he could continue leading the country. He even got a call from President George W. Bush, who told Sharon to "be careful about food, start exercising, and cut back on work hours."
According to USA Today, Sharon weighed more than 300 lbs. at his heaviest. He had kidney stones removed in February 2004 and took medication for gout and to regulate his lymph nodes. He suffered a mild stroke in 2005, after which doctors suggested Sharon go on a diet. Since 2006, Sharon had laid in a private room at a long-term care facility. He was fed through a tube and reportedly weighed about 110 lbs. Last week, Sharon's health took a turn for the worse.
Early Saturday, Pres. Barack Obama released a statement expressing sympathy to the Israeli people during this time: "On behalf of the American people, Michelle and I send our deepest condolences to the family of former Israeli Prime Minister Ariel Sharon and to the people of Israel on the loss of a leader who dedicated his life to the State of Israel," the statement reads, according to Politico. "We reaffirm our unshakable commitment to Israel's security and our appreciation for the enduring friendship between our two countries and our two peoples. We continue to strive for lasting peace and security for the people of Israel, including through our commitment to the goal of two states living side-by-side in peace and security."
And while many saw Sharon as a hero, others saw him as a "tyrant." Palestinian leaders reportedly rejoiced in the former Israeli Prime Minister's death, saying they felt "extreme happiness at the death and departure of this criminal," Time reported.
Published by Medicaldaily.com