Army of Slain Ancient Warriors Discovered in Danish Bog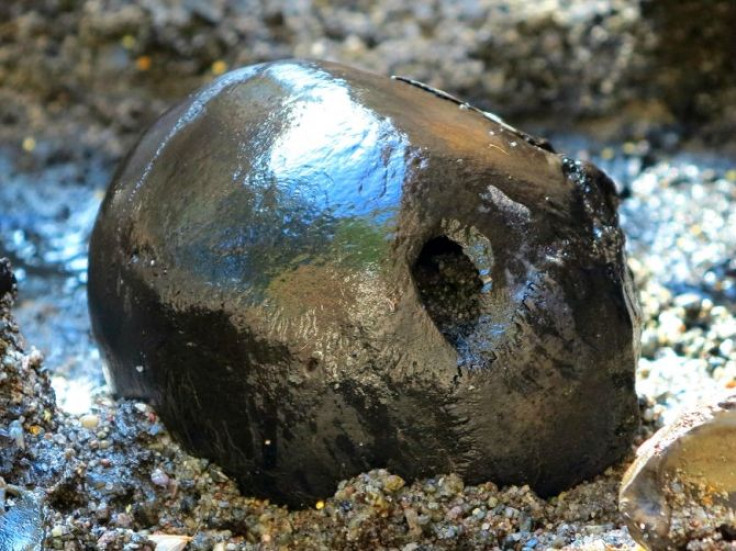 Archaeologists have uncovered a mass grave of an army of ancient warriors in a Danish bog at Alken Enge.
The 2,000-year-old remains of fractured skulls, hacked up thigh bones and weapons suggest that the skeletons belonged to people who were brutally sacrificed at the bog, the archaeology team from Aarhus University said in a written statement.
"It's clear that this must have been a quite far-reaching and dramatic event that must have had profound effect on the society of the time," Project Manager Mads Kähler Holst, professor of archaeology at Aarhus University said in the statement.
While it is unclear as to why these people had been sacrificed, archaeologists noted that the latest discovery "has come as no surprise," as "the area has been a focal point for a wider hinterland as a place to conduct sacrificial rituals, which appear to have taken place regularly during the Iron Age," experts wrote on the Skanderborg Museum's website.
Alken Enge located near Lake Mossø in East Jutland in northeastern Denmark has fascinated archaeologists since the 1950's, when a collection of human remains including more than 50 skulls was uncovered in one of the bog's peat pits, and discoveries in 2008 and 2009 renewed interest in the in site.
Researchers said that the newly discovered remains will be exhumed from the excavation site, and given to an international research team will that will work to uncover the identity of who these warriors once were and where they came from.
"The dig has produced a large quantity of skeletal remains, and we believe that they will give us the answers to some of our questions about what kind of events led up to the army ending up here," Holst said.
Geologists say that the bog's sediments will provide important information to pinpoint the age of the remains.
"Apparently the peat layers are chronologically deposited which therefore creates a timeline for the discoveries that are found in each layer," the Skanderborg Museum said in a statement.
Although the summer dig period is coming to an end, excavation Field Director Ejvind Hertz said that the bog contains many remains that are still waiting to be discovered.
"We've done small test digs at different places in the 40 hectare Alken Enge wetlands area, and new finds keep emerging," Hertz said in a statement.
Published by Medicaldaily.com