Army Wife, Misty Shaffer, Drops 100 Pounds To Surprise Soldier Husband Returning Home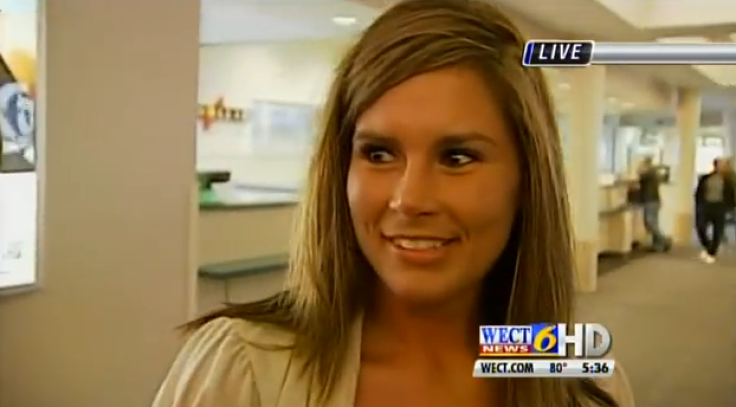 Army wives like Misty Shaffer usually crowd around the airport, eagerly awaiting their deployed husband's return from serving overseas. Larry Shaffer, an army specialist in Afghanistan, stepped foot on American soil at Wilmington International Airport in North Carolina to return to his mother, his 3-year-old daughter, and Misty who he picked up off the ground for the very first time — since high school. The 25-year-old gave her high school sweetheart the big surprise of a lifetime when she dropped 100 lbs. during his deployment, leaving Larry speechless.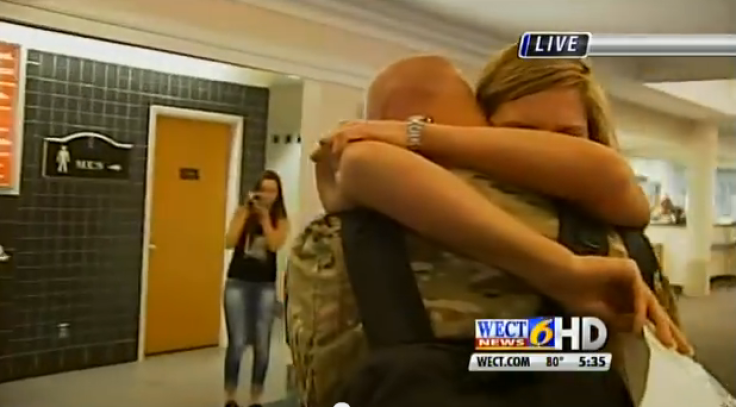 "Wow," Larry said in the video, as Misty ran up to her husband and jumped on him. Although this scene is very common among army wives and military husbands, for the Shaffers, this was a big deal, because he picked her up in his arms for the very first time. For Misty, the moment she landed in her husband's arms was everything because she "never thought [she'd] see that moment, that somebody can pick [her] up," CNN reported.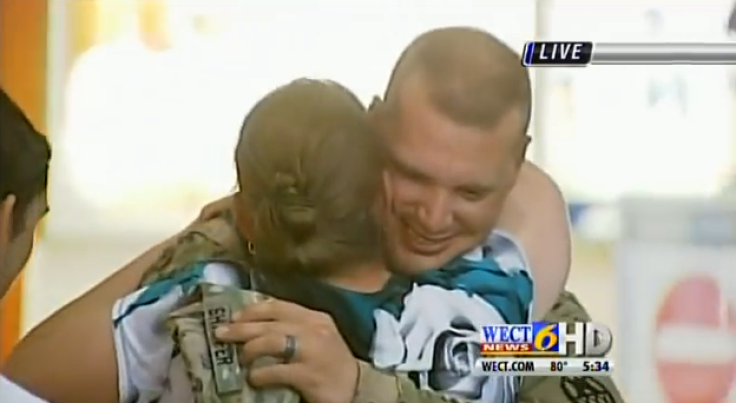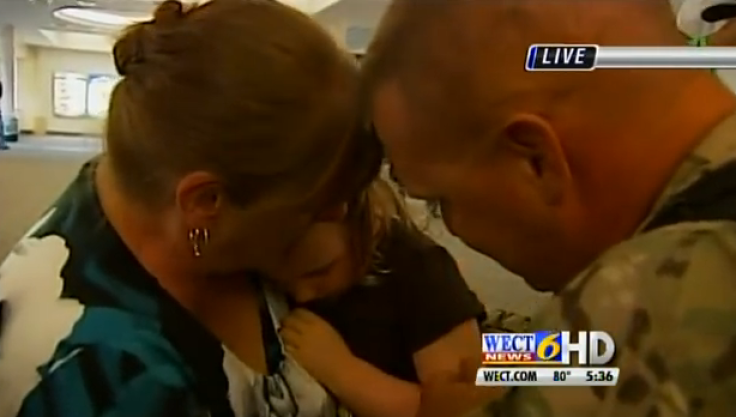 Misty, who stands at 5 feet 6 inches, was 300 lbs. at her heaviest, and was between a size 22 to 24 when her husband left for service. To give herself and her family a better life, and to surprise her soldier husband, Misty cut out all the junk, stopped drinking soda, and limited herself to water and coffee. As a personal shopper at a supermarket, dropping the pounds was one of the biggest battles she has ever faced, but she devised a strict diet regimen to keep her goal.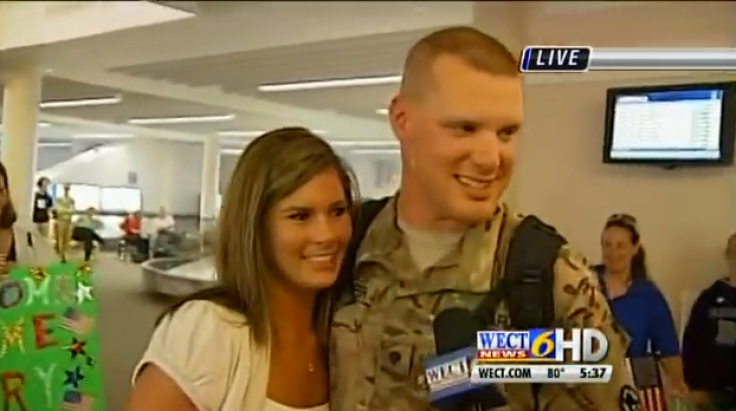 Oatmeal with fruit or a cereal bar for breakfast; salad or half a sandwich with some kind of vegetable or fruit for lunch; a lean meat with a vegetable, and a very small portion of starch are all part of Misty's daily diet. Now, Misty continues to maintain the weight despite her husband's ice cream and cake eating habits. "I've seen how hard I worked, and what I had to go through to get to this point," she said about fighting sweet temptation.
Published by Medicaldaily.com