Arrest Made In Murder Of WWII Vet Delbert 'Shorty' Belton; Second 'Random Killing' In A Week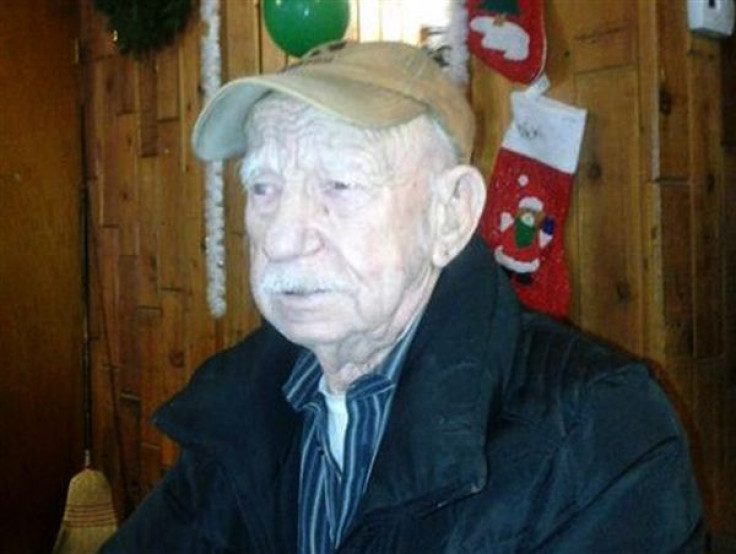 Police in Spokane, Wash., have arrested and charged one male suspect with first-degree robbery and first-degree murder in connection with the beating death of 88-year-old World War II veteran Delbert "Shorty" Belton, CNN reported.
Belton was reportedly waiting outside of the Eagles Lodge in Spokane to a walk a friend home so she wasn't alone. "He was so awesome," longtime friend Lillian Duncan told The Spokesman-Review. "Anybody that didn't get to know him missed out on a wonderful angel in their life."
The war veteran, who received a gunshot wound to the leg at the Battle of Okinawa in 1945, died Thursday after having been found in the parking lot with blunt force trauma to the head. Although one of the suspects is currently in custody, police have still not come across a motive for the senseless murder. Authorities are still searching for a second suspect described as a 16- to 19-year-old African American wearing dark clothes.
Earlier this week, police in Oklahoma arrested three teens who reportedly shot 23-year-old Christopher Lane because they "were bored." The college baseball player from Australia was on a run when James Francis Edwards Jr., 15, Chancey Allen Luna, 16, and Michael Dewayne Jones, 17, pulled up alongside him and fatally shot him in the back.
"There is no way to describe what happened. It's the hardest thing you could ever imagine happening. There is still a lot of shock and disbelief, and a lot of anger and sadness," Lane's girlfriend Sarah Harper told CNN. "You can't make sense of it. It's just -- so surreal that anybody could do something like this."
A Facebook page titled R.I.P Christopher Lane has already garnered over 75,000 Likes, and a memorial baseball game has been set up for this Sunday in his honor. Friends and family of Belton held a memorial at the scene of the crime Thursday.
Published by Medicaldaily.com