Art Therapy Effective For Psychological Symptoms Among Cancer Patients, But Returns Are Diminishing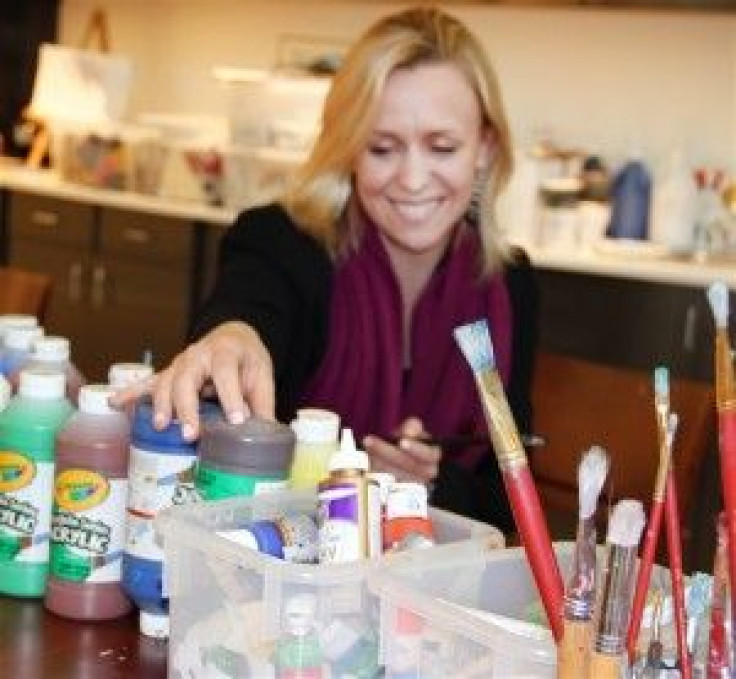 A graduate student and aspiring painter watches a master at work, a patient at the sprawling 300-acre campus of the Creedmoor Psychiatric Center in New York City.
The environs of one of the center's 50 buildings resemble a different kind of institution: the art department within a state college maybe, or something out of a Hollywood film. A man displays a dazzling portfolio of visual art, paintings that might sell in a gallery in another time.
Gaining in respect in the mental health community, the adjuvant use of creative arts therapy to conventional treatment of psychological symptoms has been proven effective in clinical trial — and are being used at Creedmoor and other preeminent mental health treatment centers around the country. A new study published Monday in the Journal of the American Medical Association Internal Medicine claims the use of creative art therapies alleviates anxiety, depression, and pain among cancer patients in particular.
Researchers from the U.S. National Institutes of Health (NIH), the ArtReach Foundation in Atlanta, and the University of Alabama at Birmingham conducted a meta-analysis of 27 clinical trials involving 1,576 cancers patients. The investigators excluded studies that explicitly focused on mind-body techniques such as yoga, meditation, and qi gong or those that only compared the therapy against active therapies such as pharmacotherapy or counseling.
In their analyses, they looked at therapy involving visual art, dance, drama, music, writing, or combinations of these modalities. They assessed outcomes based on measures of anxiety, depression, pain, fatigue, and quality of life.
The researchers concluded that their systematic review could guide further hypothesis-driven research on how creative arts therapy might improve conventional disease management.
"The cumulative evidence indicates that [creative art therapy] can decrease symptoms of anxiety, depression, and pain and increase [quality of life] among cancer patients after treatment," Timothy W. Puetz of the NIH and his colleagues wrote. "The effects are greatly diminished during follow-up. Future well-designed [random controlled trials] are needed to address the methodological heterogeneity found within this field of research."
To better understand the impact of art therapy on psychological symptoms of cancer patients, the researchers conducted separate analyses for studies assessing anxiety, depression, pain, fatigue, and quality of life, further dividing analyses by post-treatment and follow-up outcomes.
Interestingly, the researchers found that while creative art therapy helped with psychological symptoms upon initial exposure, follow-up assessments of their effect showed diminishing returns. With moderate consistency across studies, follow-up sessions of art therapy failed to significantly affect psychological symptoms. The researchers noted, however, that many of the clinical trials in the analysis "lacked well-validated symptom assessments among cancer patients" and sufficient data about other aspects of the overall treatment, such as adherence rates and medication use.
The authors said more research was needed given the prevalence of complementary and alternative therapy in the U.S., particularly among cancer patients. Most research has focused more on mind-body therapies and vitamin supplements, leaving a great opportunity to study art therapy.
Source:
Timothy W. Puetz PhD, MPH, Christopher A. Morley MPH, Matthew P. Herring PhD. Effects of Creative Arts Therapies on Psychological Symptoms and Quality of Life in Patients With Cancer. JAMA Intern Med. 2013;173(9):1-10. doi:10.1001/jamainternmed.2013.836. Accessed May 13, 2013.
Published by Medicaldaily.com