'Artificial Bones' Generated From Umbilical Cord Stem Cells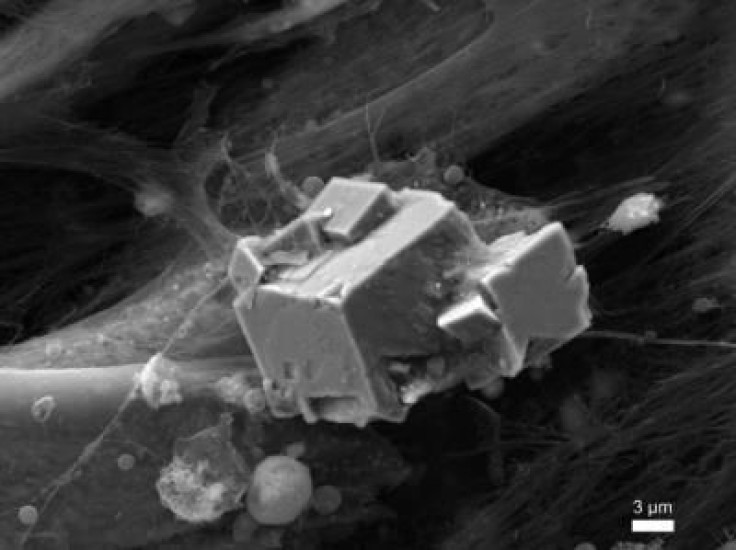 So far, this summer has seen several advances in stem cell technology, with scientists constructing everything from a rudimentary liver to magnetic targeting mechanisms. Now, a team of researcher in Granada, Spain, has made yet another contribution to the list.
This time, it's a patented biomaterial capable of generating bone tissue from umbilical cord stem cells.
The method, which has yet to be tested in vivo, is intended to improve treatments designed to repair bone or osteochondrial, tumor or traumatic lesions, and to replace lost cartilage in limbs. If successful, the biomaterial could one day be surgically implanted into pathologically frail areas to promote local bone growth.
The scientists note that to this day, artificial bone construction remains a conceptual frontier, and that their patented biomaterial is the first biologically complex approximation of bone tissue to be produced ex vivo.
The biomaterial consists of an activated carbon cloth that provides three-dimensional support for stem cells, making it capable of generating a product in which osteochondrial and mineralized extracellular organic matrix lineage cells exist.
Having obtained the patent, the scientists are confident that their research will be no short of funding as they continue to work towards their final goal: the regeneration of human bones in patients with conditions affecting their osseous system.
The researchers are from the Biomedical Research Center and the Faculties of Sciences of the Universities of Granada and Jaen, and the Spanish National Research Council Institute of Parasitology and Biomedicine "Lopes Neyra."
Source:
Farias VA, Linares-Fernandez JL, Penalver JL, Paya Colmenero JA, Ferron GO, Duran EL, Muñoz Fernández R, García Olivares E, O'Valle F, Puertas A, Oliver FJ, Ruíz de Almodovar JM. Human umbilical cord stromal stem cell express CD10 and exert contractile properties. Placenta. 2011;32:86-95.
Gómez-Millán J Katz ISS. de Araújo Farias V, Linares Fernández JL, López Peñalver J, Ortiz Ferrón, G, Ruiz-Ruiz C, Oliver FJ, Ruíz de Almodovar JM. The importance of bystander effects in radiation therapy in melanoma skin-cancer cells and umbilical-cord stromal stem cells. Radiother Oncol. 2012;102:450-8.
López Peñalver J, Linares-Fernández JL, de Araujo Farías V, López-RamónMV, Tassi M, Oliver FJ Moreno-Castilla C, Ruiz de Almodóvar JM. Activated carbon cloth as support for mesenchymal stem cell growth and differentiation to osteocytes. Carbon. 2009;47:3574-7.
Farias V de A, Lopez-Peñalver J, Sirés-Campos J, López-Ramón MV, Moreno-Castilla C, Oliver FJ, Ruiz de Almodóvar JM. The growth and spontaneous differentiation of umbilical-cord stromal stem cells on an activated carbon cloth. J Mater Chem B. 2013; 1; 3359-3368
Published by Medicaldaily.com