ASD Diagnosis Can Cost Between $1.2 To $2.4M Over A Lifetime Of Support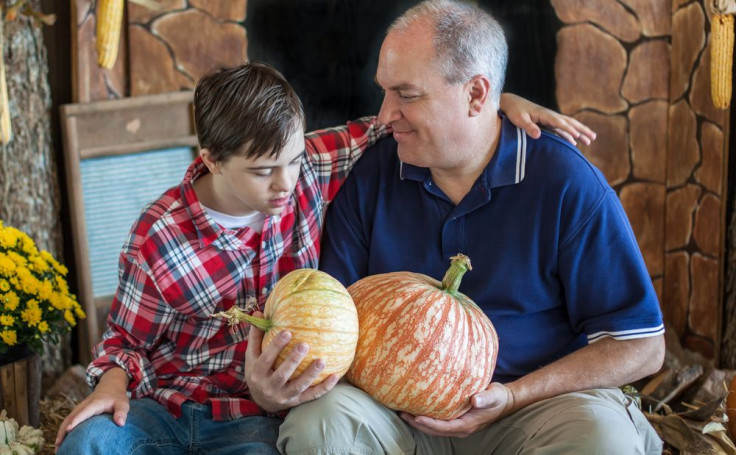 Being diagnosed with an autism spectrum disorder (ASD) affects not only the patients, but also the families who in some cases will have to provide for that individual throughout his entire life. A study supported by Autism Speaks has revealed that families can end up spending between $1.4 and $2.4 million to pay for the lifetime costs of support for a person with autism.
"This study presents the most comprehensive estimates to date of the financial costs of ASDs in the United States and the United Kingdom," the research team concluded in a statement. "These costs are much higher than previously suggested. There is also an urgent need for a better understanding of the effectiveness and cost-effectiveness of interventions and support arrangements that address the needs and respond to the preferences of individuals with ASDs and their families. Because the economic effects of ASDs in individuals with or without intellectual disability are considerable throughout life, so too should the search for more efficient and equitable use of resources span all age groups."
Lead researcher Ariane V.S. Buescher from the London School of Economics and Political Science and colleagues calculated the cost and economic impact of ASD by investigating U.S. and UK studies on autistic patients and their families in 2013. Autism, a neurological disorder resulting in repetitive patterns of behavior, interests, or activities, and impaired social ability including trouble with communication, can mean high financial costs for families.
Following a thorough review of existing research, authors found that the lifetime cost of supporting a person with ASD and intellectual disability can reach upward of $2.4 million in the U.S., the equivalent of $2.2 million in the UK, researchers say. The lifetime cost for supporting an ASD patient without an intellectual disability reached the equivalent of $1.4 million in the U.S. and the UK. For children with ASD, the cost of support was primarily contributed to special education services and loss of parental productivity. For adults with ASD, costs were attributed to residential care, supportive living, and loss of patient productivity.
"A defining feature of the lives of many people on the autism spectrum is a lifetime of engagement with service systems providing health and therapeutic interventions, education and training, and other societal supports," Dr. Paul T. Shattuck and Dr. Anne M. Roux from Drexel University said in a related editorial. "Therefore, getting an autism spectrum disorder diagnosis is not just a medical experience or a service encounter. For the person with autism, diagnosis is a doorway into a social role as a potential lifelong service user. For families, an autism diagnosis can also mean a lifetime of absorbing many of the financial and care-giving burdens associated with the disorder, especially in adulthood when the availability of societal support diminishes."
According to Autism Speaks, one out of every 68 children in the U.S. is diagnosed with ASD. Recent studies suggest autism prevalence rates have increased from 10 top 17 percent in recent years, making it the fastest-growing serious development disability. Research also suggests autism costs families an average $60,000 a year. In 2012, the National Institutes of Health allocated $30.86 billion in funds to aid in the treatment of autism.
Source: Buescher A, et al. Study Puts Price Tag on Lifetime Support for Individuals With Autism. JAMA Pediatrics. 2014.
Published by Medicaldaily.com