Aspirin Hypersensitivity vs. Allergy: Don't Let A Little Reaction Stop You From Preventing Heart Disease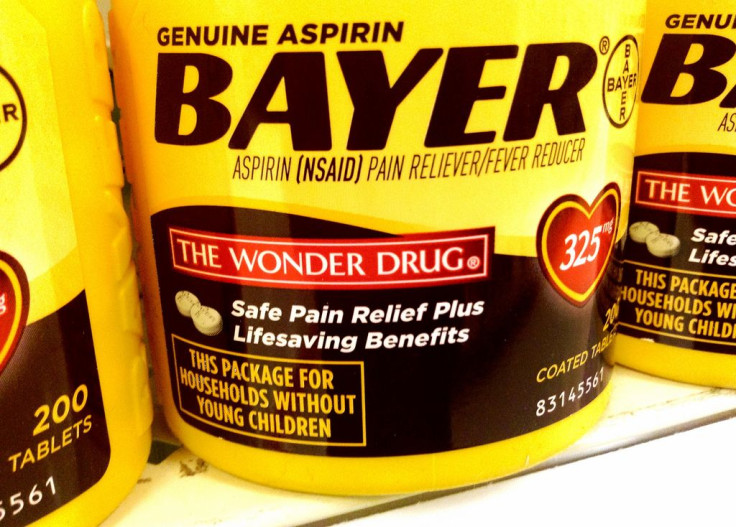 The U.S. Preventive Services Task Force recommends that middle-aged and older adults take aspirin to lower their risk for heart disease. A recent study presented at the American College of Allergy, Asthma and Immunology (ACAAI) Annual Scientific Meeting has found that many patients abandon this otherwise effective treatment after experiencing a minor reaction without being tested by an allergist.
"Our study showed none of the patients that were determined to have aspirin hypersensitivity were referred to an allergist for testing to determine if they had a true allergy," said lead author Dr. Gabriela Orgeron, in a statement. "In addition, we found that patients with GI symptoms were mislabeled as having aspirin allergy, which likely deprived them of being treated with aspirin in the future."
Orgeron and her colleagues reviewed more than 5,000 medical records in an effort to identify which patients are actually allergic to aspirin and which ones experience aspirin hypersensitivity. Although aspirin hypersensitivity is considered an exaggerated response by the body to aspirin, it is not the same as being diagnosed with an allergy.
Among 5,052 patients, 34 percent were mistakenly told they had aspirin hypersensitivity if they had a history of gastrointestinal symptoms. Upon further review, they discovered that 131 patients did, in fact, have aspirin hypersensitivity. Nineteen percent of the patients experienced skin reactions, making it the most commonly documented reaction. Only one patient suffered anaphylaxis — a severe allergic reaction — and one patient had respiratory symptoms.
"It's very important that, similar to penicillin, anyone thought to have an aspirin allergy be referred to an allergist for testing," said Dr. Sudhir Sekhsaria, ACAAI fellow. "In cases such as those shown in the study, patients are frequently told to discontinue aspirin therapy or are switched to another medication when there is no reason to do so. Allergists can help identify true allergies, and if they are present, help patients find the right course of therapy. If there is not a true allergy, they can help explore how to manage symptoms."
Although aspirin is often recommended as a preventive treatment for heart disease, it's worth noting that cardiovascular specialists only recommend it for people at risk for a heart attack and people who have already suffered one. The American Heart Association asks patients to schedule an appointment with their physician to decide if the benefits of this treatment outweigh potential risks.
Source: Orgeron G, et al. Prevalence and Management of Aspirin Hypersensitivity in the Outpatient Cardiology Practice. American College of Allergy, Asthma and Immunology (ACAAI) Annual Scientific Meeting. 2015.
Published by Medicaldaily.com