Assisted Suicide Is Most Common In Atheists, Divorced, And Lonely Women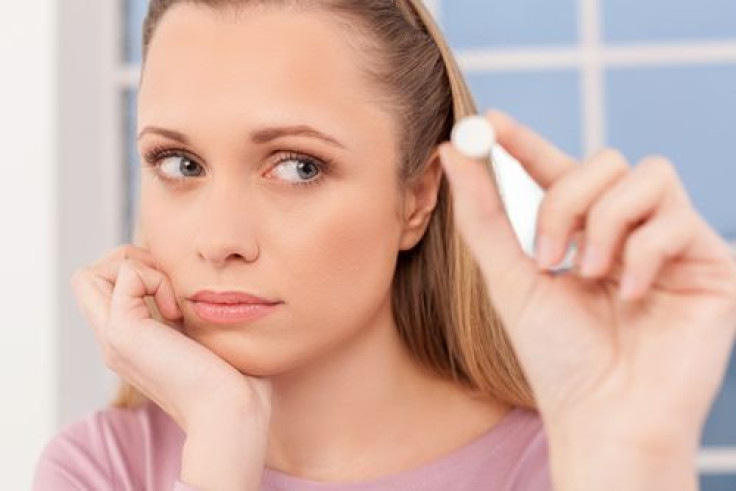 People may cringe at what is considered to be one of the most uneasy questions regarding human behavior: Why do people commit suicide? Although it may be difficult to grasp why someone would take their own life away, and accept the end, these attempts are often driven by stressful life issues, such as serious financial or relationship problems the person feels inept to grabble with. According to a recent study published in the International Journal of Epidemiology, assisted suicide is more common in atheists, divorced, and lonely women with higher socio-economic statuses.
Assisted suicide is legal in Switzerland, and in four states in the U.S. — Montana, Oregon, Vermont, and Washington. The Death With Dignity Acts in the U.S. permits assisted suicide in those states. Therefore, lethal drugs can be prescribed to the patient who is terminally and/or hopelessly ill as long as they take an active role in taking the drug — but active euthanasia via lethal injection is not legal. However, the motives for these assisted suicides vary in Switzerland.
The country neither condones assisted suicide without a physician being involved, nor does it require the individual to be a Swiss citizen. However, according to Article 115 of the Penal Code of Switzerland, "Any person who for selfish motives incites or assists another to commit or attempt to commit suicide is, if that other person thereafter commits or attempts to commit suicide, liable to a custodial sentence not exceeding five years or to a monetary penalty." As assisted suicide is on the rise in Switzerland, researchers sought to identify who are the vulnerable or disadvantaged groups more likely to die this way than other people.
The study examined socio-economic factors associated with assisted suicide by using data from three right-to-die organizations, such as Dignitas, and the Swiss national Cohort — a longitudinal study of mortality based on linkage of census and mortality records. The researchers followed over five million people aged 25 to 94 from 2003 until death, emigration, or the end of the study. Between 2003 and 2008, there were a total of 1,300 cases of assisted suicide provided by the three right-to-die organizations.
The findings revealed in more than 80 percent of the assisted suicide cases, the underlying cause is death. Most of the participants had cancer, followed by neurological diseases, mental, and behavioral disorders. Overall, the percentage of assisted suicide rates was higher in women than men. "The observation that women die more frequently by assisted suicide than men is potentially of concern. Interestingly, though, studies from the Netherlands and Oregon in the USA reported more men than women among assisted deaths," said Professor Matthias Egger, from the University of Bern, in the news release.
Atheists, people who had children, and those from urban, wealthier neighborhoods were also found more likely to commit assisted suicide. There is particular concern over the 16 percent of death certificates that cited "weariness of life," as the underlying cause. These findings highlight right-to-die associations should be monitored by mandating an anonymous registration of assisted suicide that includes data on the patient and underlying causes for the suicide.
Egger said "the higher rates among the better educated and those living in neighborhoods of higher socio-economic standing does not support the "slippery slope" argument but might reflect inequities in access to assisted suicide.
Source: Egger M, Junker C, Maessen M, Steck N, Reisch T, Zwahlen M. Suicide assisted by right-to-die associations: a population based cohort study. International Journal of Epidemiology. 2014.
Published by Medicaldaily.com