Asthma Causes: Odds Of Experiencing The Condition Increase By 53% In Food Deserts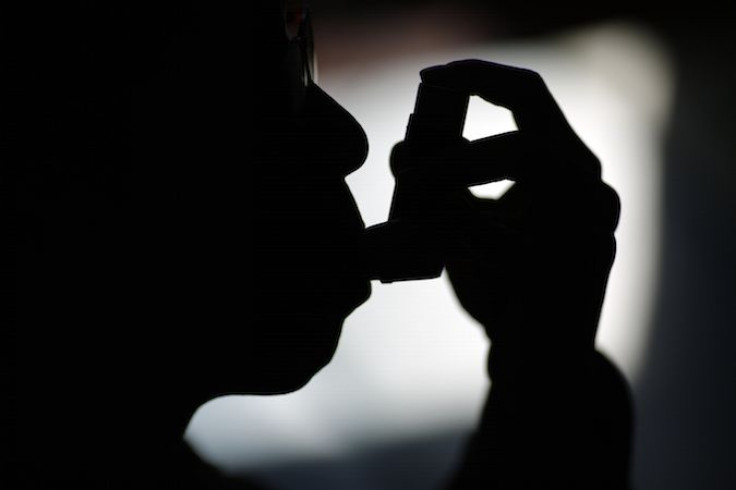 A new study shows that food deserts are affecting more than our waistlines — they may also be linked to asthma. The research, presented at the American College of Allergy, Asthma and Immunology's Annual Scientific Meeting, showed that access to fresh fruits and vegetables could lower the risk of the condition.
The study results revealed that kids who live one mile away from a grocery store are more likely to have asthma. A press release from the ACAAI further defines a food desert as an urban area where it is difficult to buy affordable or good-quality fresh food. The link between healthy eating and lowered asthma risk isn't well understood, but "there is some evidence that people who eat diets richer in certain vitamins and minerals have a lower incidence of asthma," the release noted.
Researchers examined the charts of 2,043 kids between the ages of 6 and 18. All children were seen for regular check-up visits. The team determined that 57 percent of the participants lived at least half a mile from a grocery store, and 10 percent lived at least one mile away.
The research team led by allergist DeVon Preston M.D. found that 21 percent of the children who lived in a food desert had asthma, but only afflicted 17 percent of children who didn't live in a food desert.
"In this study, we have factored in the presence of allergic rhinitis (hay fever) and obesity as other conditions that can affect asthma control," said study co-author Maripaz Morales M.D., according to the ACAAI. "It's difficult to get any kid to eat the right amount of fresh fruits and vegetables, but kids who live in a food desert are at an even greater disadvantage."
Correction: This story previously stated that food deserts increase risk of asthma attack. It has been corrected to reflect that they actually impact chances of being diagnosed with the respiratory condition.
Source: Preston D, Morales M, et al. The relationship between asthma and food deserts in the Hampton Roads area. American College of Allergy, Asthma & Immunology. 2016.
Read more:
New Asthma Treatment: Pill Makes Huge Difference In Patients With Severe Symptoms
Asthma Drug That Can Prevent Patients From Ever Having An Attack Could Be Five Years Away
Published by Medicaldaily.com