Asthma Linked To Infertility In Women: How Inflammation From The Condition Impacts More Than Just Your Lungs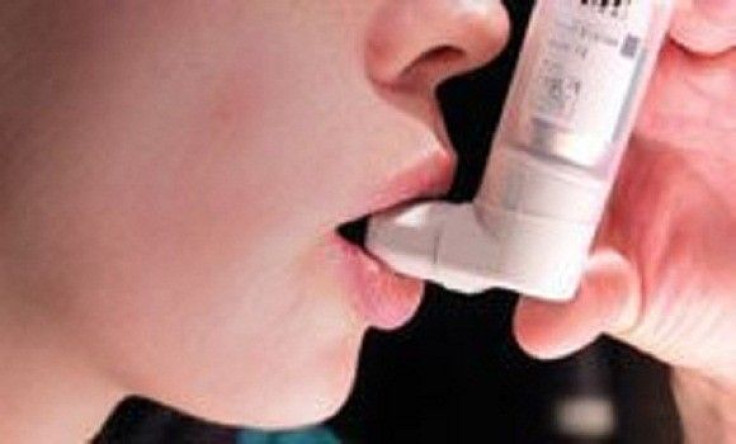 People suffering from asthma may also experience health issues in major organs not connected to the respiratory system due to inflammation that the condition causes. A study conducted at Bispebjerg University Hospital in Denmark determined that women with asthma are, on average, less fertile than women without asthma.
"Our results shed light on the complex interactions between fertility and asthma," said lead author Dr. Elisabeth Juul Gade in a press release. "Although we observed women with asthma experiencing longer waiting times to pregnancy, our findings suggest that if women take their medication and control their asthma, they can reduce this delay."
Dr. Gade and her colleagues from the university recruited 15,000 female twins, under the age of 41, who lived in Denmark. Women were divided into those who suffered from asthma and those who did not. Then, the asthma group was split again, into those who received prior treatment and those who didn't. Each participant answered a questionnaire that asked if they had been trying to become pregnant for longer than a year; if they suffered from asthma; and how many children they had given birth to. Out of 15,000 women, 955 suffered from asthma.
After the research team included lifestyle factors such as smoking, age, and weight, the researchers found that 27 percent of women suffering from asthma were likely to have a harder time becoming pregnant, compared to 21.6 percent of women who did not experience asthmatic symptoms. Each woman's risk of becoming infertile increased with a lack of treatment. Of those who didn't receive treatment, 30.5 percent were less likely to become pregnant within a year compared to 23.8 percent who received treatment.
"As the negative effect of asthma on fertility is reduced by treatment, we can assume that the systemic inflammation characterised by asthma may account for the effect on delaying fertility," Dr. Gade added. "Despite the delay, our overall results suggest that women with asthma had the same number of children, which is due to the fact that they tend to conceive at an earlier age compared to those without, getting a head start on their reproductive life."
According to the World Health Organization, asthma is a chronic, bronchial disease that affects air passages leading to and from the lungs. Approximately 235 million people are currently suffering from asthma and it is considered the most common chronic disease in children. Asthma attacks, or bouts of breathlessness, are caused by inflammation in the airways and lungs.
Most health care professionals agree that inflammation caused by asthma can affect other areas of the body not related to the respiratory system. This could explain why women who received treatment for asthma, usually anti-inflammatory medication, were less likely to become infertile. "The inflammatory part of asthma may well be affecting not only bronchial tubes but also fallopian tubes," pulmonary specialist at Lenox Hill Hospital in New York City, Dr. Len Horovitz told HealthDay.
Thomsen S, Lindenburg S, Kyvik K, Lieberoth S, Backer V, Gade E. "Asthma affects time to pregnancy and fertility: a register-based twin study." European Respiratory Journal. 2013.
Published by Medicaldaily.com