Asthma May Up Risk Of Bone Loss, Osteoporosis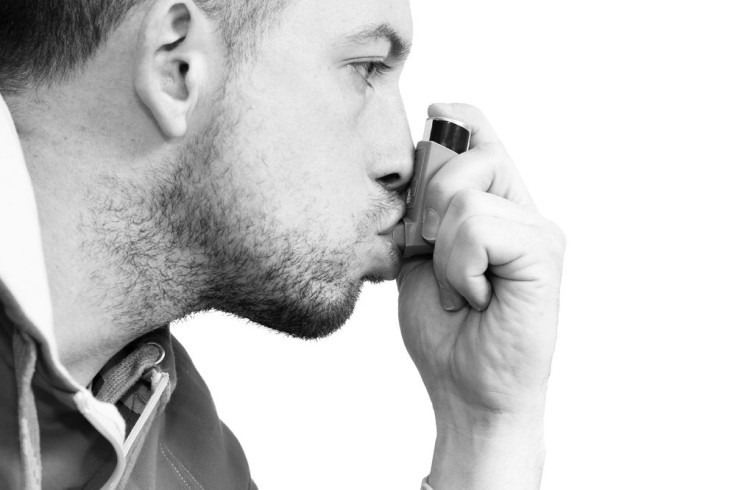 New research shows that asthma may up the risk of bone loss, illuminating a previously unknown risk factor of the respiratory complication that affects nearly one in 10 American adults.
Dr. Jae-Woo Jung, a researcher at Seoul National University Medical Research Center in South Korea, said that the new study sought to evaluate the previously proposed link between allergic diseases like asthma and chronic bone problems. "Recent studies suggest an association between allergic diseases, including asthma, and lower vitamin D level, a well-known risk factor of osteoporosis," he and his colleagues wrote. "However, it is not yet clearly known whether patients with asthma are prone to bone loss."
To investigate, the team analyzed health records from 7,024 patients registered by the hospital. About three percent, or 216 patients, had airway hyperresponsiveness —a characteristic of asthma that weakens the pulmonary airways. They then compared the bone health of this subset with that of the entire sample.
The results, which are published in the journal Annals of Allergy, Asthma & Immunology, suggest that airway hyperresponsiveness is indeed associated with bone disease as well as osteopenia, or reduced bone density. Forty-five percent of patients with this characteristic had osteopenia, and six percent had osteoporosis. For those without airway hyperresponsiveness, the figures were 30 and four percent, respectively.
Furthermore, patients with asthma had lower-than-average bone density in the lower back, regardless of whether they tested positive for airway hyperresponsiveness.
Asthma and Bone Health
According to the Center for Disease Control and Prevention (CDC), asthma currently affects 18.7 million U.S. adults. It causes repeated episodes of chest tightness, wheezing, breathlessness, and coughing. Each year, asthma attacks kill over 3,000 and hospitalize over 400,000 Americans.
Dr. Sonal Singh, a researcher at Johns Hopkins University School of Medicine who was not personally involved in the study, said that the findings confirm a correlation he has noticed in his own practice. "The study did make me think about the link between asthma and bone loss as I see my patients," he said, speaking to Reuters.
"We should be thinking about fractures in patients with asthma," he continued. "The degree to which their disease puts them at risk for bone loss and fractures needs to be further studied."
Source: Jung JW, Kang HR, Kim JY, Kim SS, Cho SH. Are asthmatic patients prone to bone loss? Annals of Allergy, Asthma & Immunology. 2014
Published by Medicaldaily.com