Asthmatics At Higher Risk For Sleep Apnea, Study Finds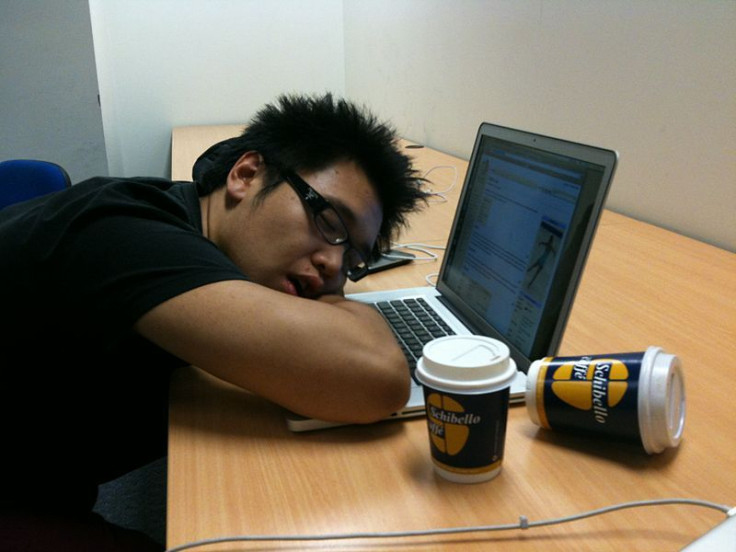 Asthma may be a contributing factor to obstructive sleep apnea, according to researchers at the University of Wisconsin.
Using data from the Wisconsin Sleep Cohort Study, which was funded by the National Institutes of Health, researchers studied 773 participants who joined the study in 1988 when they were between the ages of 30 and 60. None of them had obstructive sleep apnea (OSA) when they joined the study. They found that during the eight year follow-up period, those who had asthma were 1.70 times more likely to develop OSA. The risk was even higher in patients who had asthma as children — they were 2.34 times more likely, according to a press release.
They also found that for every five years a person had asthma, the likelihood of developing OSA increased by 10 percent.
"This is the first longitudinal study to suggest a causal relationship between asthma and sleep apnea diagnosed in laboratory-based sleep studies," Dr. Mihaela Teodorescu, assistant professor of medicine and lead author said. "Cross-sectional studies have shown that OSA is more common among those with asthma, but those studies weren't designed to address the direction of the relationship."
Obstructive sleep apnea occurs when a person's airway becomes blocked during sleep, forcing them to wake up in order to start breathing properly again. Lacking restful sleep, a person with OSA is typically drowsy throughout the day, which results in a higher risk for car crashes, work-related accidents, and a variety of health problems, according to the National Institutes of Health.
During the course of the study, researchers also made adjustments for variables that contribute to sleep apnea such as age, sex, changes in body mass index, smoking, number of alcoholic drinks per week, and nasal congestion.
They also accounted for the 45 participants who developed asthma during the eight years. They found that these people had a 48 percent higher chance of sleep apnea, however, they pointed out that the size of this group was too small to be statistically significant.
"Forty-eight percent represents a large difference," Paul Peppard, assistant professor of population health sciences and a principal investigator for the cohort study, said. "This is one result that calls for a follow-up study. If confirmed by a larger study with more asthma cases, the finding would have important clinical relevance."
Although he considers it to be a "strong observational study," Peppard stressed that the study falls short of establishing causality between asthma and sleep apnea. He suggested that clinicians consider asthma history in addition to "more traditional factors associated with OSA such as obesity, when deciding whether to evaluate patients for OSA with a sleep study."
A week ago, Peppard released a study based on the same data suggesting the obesity epidemic played a part in the rise of sleep apnea cases. He found that cases of sleep apnea had risen from 14 to 55 percent from 1988 to 1994, and estimated that 80 to 90 percent of the increase was due to the growth of obesity in the country.
The study will be presented at the American Thoracic Society International Conference.
Sources:
M Teodorescu, J Barnet, T Young, P. Peppard, et al. Asthma Predicts 8 Year Incidence Of Obstructive Sleep Apnea In The Wisconsin Sleep Cohort. Respiratory and Critical Care Medicine. May 2013.
Peppard, T Young, J Barnet, M Palta, et al. Increased Prevalence of Sleep Disordered Breathing in Adults. American Journal of Epidemiology. April 2013.
Published by Medicaldaily.com