Australia Crocodile Attack: Sean Cole Mauled To Death As 15 Friends Watch From River's Bank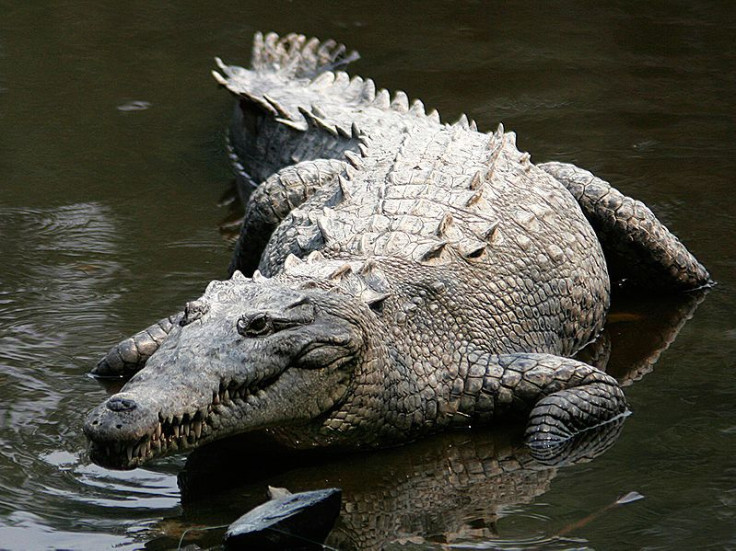 The body of Australia native Sean Cole was recovered by police on Monday following a crocodile attack at a popular Outback tourist destination, the Mary River in the Northern Territory, the Associated Press reported. Mary River Wilderness Retreat manager Erin Bayard said that guests are advised to not go within 16 feet of the river's edge and that swimming is prohibited in the crocodile-infested waters.
Cole, a resident of Darwin in the Northern Territory, was swimming back across the river with a friend when the crocodile clamped down on his torso and went into a death roll, a common crocodile and alligator hunting technique. Around 15 of Cole's friends watched helplessly as the animal made its way down the river with Cole's body still clasped in its jaws. The group was reportedly celebrating a friends' 30th birthday.
"Several of the group in the party witnessed the male being taken in the jaws of the croc for a period of time, and then he was out of sight," Senior Sergeant Geoff Bahnert told the AP. "The Mary River is known worldwide to have the greatest saturation of adult saltwater crocodiles in the world. You don't swim in the Mary River."
According to the IUCN-SSC Crocodile Specialist Group, some 220 to 240 "problem" crocodiles are humanely removed by wildlife rangers in order to improve tourist safety. After gaining federal protection in 1971, saltwater crocodile numbers have skyrocketed across Australia.
Police Senior Constable Wade Rodgers, coordinator of the search, is unsure whether Cole died from drowning or bite wounds; however, it was confirmed that a crocodile in the vicinity was shot and killed by a park ranger.
Published by Medicaldaily.com