Australian Man Takes Epic 12-Day Flight Across 4 Continents To Raise Money For Cystic Fibrosis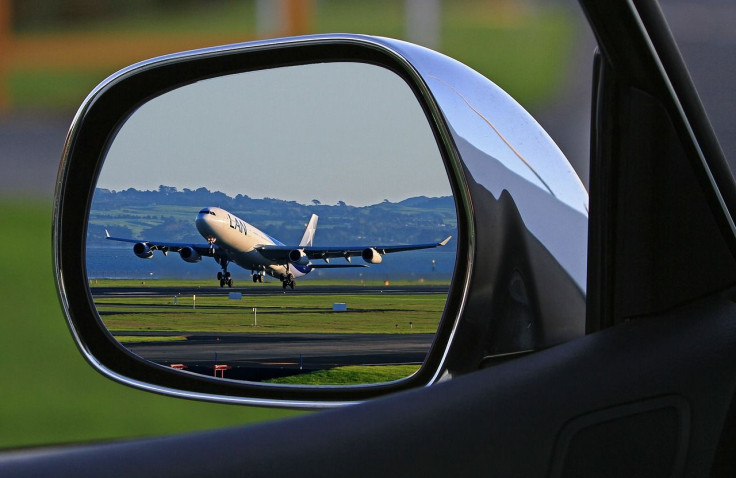 If you thought a five-hour flight or a two-hour layover was bad, you may reconsider after learning about the latest Dad of the Year. Forty-seven-year-old businessman and father Matthias Fuchs will complete an epic journey to visit four continents in the span of 12 days — all while never leaving a plane or airport. That means most of his time will be spent in a plane for nearly two weeks.
While this may seem insane, Fuchs's motivation is moving, no pun intended. Fuchs's daughter, 13-year-old Kristen, suffers from cystic fibrosis — a genetic disorder that attacks the lungs, pancreas, kidneys, and liver, causing patients to experience difficulty breathing due to frequent lung infections. His journey is a fundraising effort for cystic fibrosis; his everydayhero page notes he's trying to raise $150,000.
Fuchs has been a flying enthusiast for most of his life, racking up 1,232 flights in his lifetime. Even knowing this, it's hard to imagine how he'll spend nearly 200 hours flying in two weeks, crossing the Pacific Ocean six times and the Indian Ocean four times with only carry-on luggage. The only times Fuchs will leave an airplane are for a short layovers.
"The hardest stopover is always London, as you're hanging around in the day when your body is saying go to sleep," Fuchs told news.com.au. "Tokyo and LA are not so bad."
He anticipates that the greatest challenge will be "the habit of the airlines to immediately close the blinds on a day flight, it means I'm permanently in darkness," he told news.com.au.
Fuchs previously completed two flying challenges with the airline Qantas — in 2011 and 2013, where he raised a total of $270,000 for cystic fibrosis. Those challenges helped pay for a lung function test machine, as well as starting a clinical research fellowship.
Patients with cystic fibrosis suffer from an accumulation of mucus in the lungs, pancreas, and other organs; this leads to trapping bacteria in the lungs and eventually infection and possibly respiratory failure. Most cystic fibrosis patients are diagnosed early in their childhoods, and die at a younger age; but with new treatments, more and more are living well into their 20s, 30s, and even 40s and 50s.
Fuchs's family "think[s] I'm mad of course," he told news.com.au. Still, his wife meets him at the Sydney airport during his layover there to give him some clean clothes and underwear.
Published by Medicaldaily.com