Autism: 3 Surprising Ways To Help Autistic Kids Communicate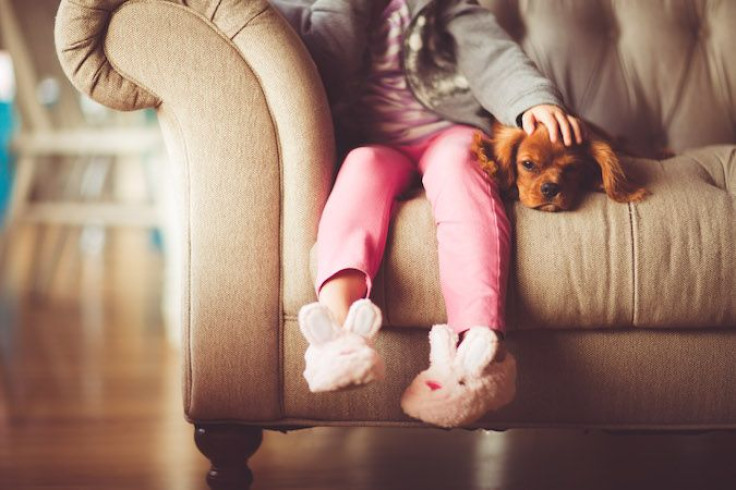 One of the first signs that a child may have autism spectrum disorder (ASD) is difficulty communicating; these skills develop differently and more slowly in children with this condition, according to The Hanen Center.
The reason remains unclear, but communication problems generally continue throughout the life of someone with autism. Even children with Asperger syndrome who may have an extensive vocabulary may have trouble with social communication. Another side effect of autism can be difficulty empathizing and seeing other points of view, according to Hanen.
Currently, 1 in 68 children in the United States have autism spectrum disorder, according to the Autism Speaks organization. We've listed some surprising ways that could potentially improve these kids' communication skills.
PETS
A recent study found that any kind of pet will improve the social skills of a child with autism.
"Finding children with autism to be more strongly bonded to smaller dogs, and parents reporting strong attachments between their children and other pets, such as rabbits or cats, serves as evidence that other types of pets could benefit children with autism as well," said Dr. Gretchen Carlisle, research fellow at the Research Center for Human-Animal Interaction in the University of Missouri College of Veterinary Medicine, in a statement.
Another study found that children with autism who had a pet after the age of 5 were more likely to be better at offering to share and offering comfort to others when compared to similarly impaired children. This trend became more significant as the reported bond became stronger between child and pet — whether the child was playing with the pet or taking care of it. These pets include cats, dogs, and a hamster.
SHAKESPEAREAN PLAYS
A recent study from researchers at The Ohio State University found that the recitation of Shakespeare's rhythmic language combined with signature physical gestures improved the social and communication skills of children with ASD.
"At the end of the study, which incorporated Shakespeare's play 'The Tempest,' children with autism showed significant improvement in their social skills and their ability to engage in social relationships," said Marc J. Tassé, professor of psychology and psychiatry, in a statemnet.
WEIGHTED BLANKETS
Another therapy for dealing with ASD is a weighted blanket, also called deep-touch therapy. The therapy has been shown to calm children, and this may lead to better communication. The key to this stimulation is the heaviness of the blanket, which is able to create a deep pressure. Aside from swaddles, this kind of pressure is applied in hugs and when we stroke animals.
Studies have shown weighted blankets can also help children with ASD fall asleep.
Source: Mehling MM. Shakespeare And Autism: An Exploratory Evaluation Of The Hunter Heartbeat Method. Research and Practice in Intellectual and Developmental Disabilities. 2016.
Read more:
Children With Autism Can Become More Social With A Cat By Their Side
How Weighted Blanket Therapy Can Help Those With Anxiety, Autism, And More
Published by Medicaldaily.com