Autism, Horses, iPads: New Alternative Treatment Significantly Improves Verbal Skills In Autistic Children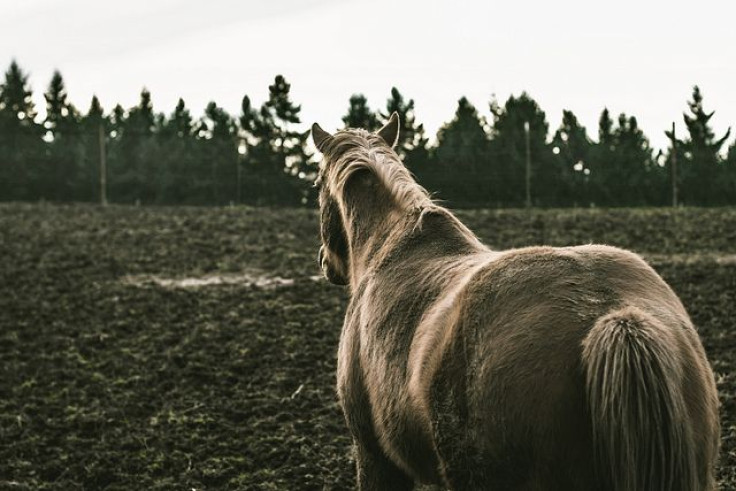 A new type of alternative treatment may significantly improve verbal skills in young children with autism. Strides is an eight-week program designed to help autistic children and their families find new ways to communicate, share feelings, and understand one another. Created by graduate students at Ithaca College, the program recently helped kids like 7-year-old Luke move from simple requests to complex, two-way conversations.
According to its developers, the Strides program combines equine therapy with assistive technology. With the help of an iPad and a horse, previously non-verbal autistic children gradually begin to express themselves with greater sophistication than ever before. While the therapies have been used independently in the past, the Strides program is the first to apply them side by side.
Tina Caswell, a clinical faculty member in Ithaca College's Department of Speech-Language Pathology and Audiology, says that for most families participating in the newly developed program, the experience is marked by a series of firsts. Many parents tell her that they are now having two-way conversations with their children for the first time. Intriguingly, rudimentary commands have been substituted with narratives and emotional expression.
"It's the first time the children have been on horseback, the first time many of them are using iPads with speech software, and more important, the first time they've had any kind of access to self-expression," she explained. "It's wonderful when the children can express basic wants, but what we're seeing through this therapy goes beyond that. Children are doing more than requesting food and toys."
Horses aside, the program owes much of its success to the iPad tablet's transformation of assistive technology. Previous iterations of speech-generating hardware have been cumbersome and unappealing, leading autistic children to lose interest. For this reason, these devices were often abandoned before any significant improvement could be made.
"Since iPads are so light and mobile, the children can easily use them while they ride horseback, feed the ducks, or simply go for a walk," said Caswell. "Using the iPads in all kinds of varied and engaging environments keeps the children from getting bored and encourages them to communicate at a higher level."
For 7-year-old Luke, the technology has illuminated entirely new modes of communication. Using his tablet, he was able to tell his friends about how he lost his first tooth. Another non-verbal child stunned his parents by showcasing his knowledge of addition.
"That's the beauty of the project," Caswell added. "Discovering that there's a person in there just waiting to be heard."
Published by Medicaldaily.com