Autism Research Shows Human Touch Isn't Always Comforting: The Curious Blend Of Pleasure And Pain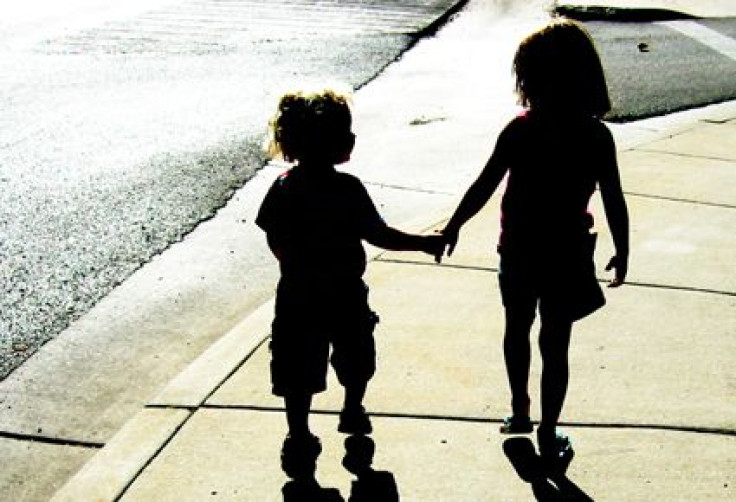 Our sense of touch gifts us many opportunities. We can feel the soft, delicate fabrics of our grandmother's quilts or the welcoming grit of a cat's tongue. But for people with autism, a sense of touch can be a burden, and a growing body of research is beginning to understand not only why this is, but to what extent.
Scientists have been meaningfully studying the neurological underpinnings of autism for the last 30 years. And though it's been since the 1980s that researchers first began to recognize the disorder's neural developments, little is still known about the underlying mechanisms, much less the root cause. Among the mysteries experts are trying to unravel is the sense of touch, which for some autistic patients comes as an affliction, while for others it is an expanded pool for joy.
The latest inquiry into autism's mix of pleasure and pain comes from Liverpool John Moores University, where a team of neuroscientists conducted a study examining the nerves that respond to light touch and signal pleasure, rather than pain. These nerves are known as c-tactile afferents (CTs). They're what make a soft grazing on the neck or an enveloping sweater so inviting. They're acute sensations, but outside of signaling pain, researchers ask, what is their evolutionary purpose?
"Recent research is finding that people on the autistic spectrum do not process emotional touch normally," said lead author, Dr. Francis McGlone, in a statement, "leading us to hypothesize that a failure of the CT system during neurodevelopment may impact adversely on the functioning of the social brain and the sense of self."
Emotionally-rooted touch, in other words, may not help detect threatening forces nearby, but they may serve the opposite purpose — that is, bringing us closer to other people. By studying the intricate relationship between emotional touch and pleasure, researchers believe they can help the side project of untangling autism.
The U.S. faces a puzzle in autism that is at once unique and complex. In the year 2000, autism spectrum disorder, which includes people with severe speech difficulties up to high-functioning Asperger's patients, occurred in roughly one in 150 children, according to the Centers for Disease Control and Prevention. Today, that prevalence has risen to one in 68. ASD is nearly five times more common in boys (one in 42) than in girls (one in 189).
Autism is marked by well-defined cognitive signs, but it also produces certain behaviors more broadly. These include ritualistic behaviors, the compulsion to sort and stack items, and a mismatched sensory toolkit — people with autism may either show an aversion to otherwise normal sounds or smells, or they may delight in them. In autism research, this typically begets sensory integration therapy, a process in which the child is exposed to multiple stimuli to stabilize his or her emotional responses.
One of the hallmarks of the disorder is a lacking sense of empathy. People with autism seldom pick up on social cues that otherwise pass seamlessly and nonverbally from one person to another. The new research holds the chance to explore touch's role in passing along this empathy — as understanding the purpose of emotional touch opens the door for understanding what happens when that emotion is absent. In other words, researchers are hopeful that in learning how physical touch can connect two people emotionally, they'll learn how a lack of touch can produce a cognitive gap in emotional processing.
In the long run, it's not just autism that offers researchers fodder for studying lack of touch, McGlone explains. "In a world where human touch is becoming more and more of a rarity with the ubiquitous increase in social media leading to non-touch-based communication," he said, and modern living cuts the time parents can spend nurturing their child, "it is becoming more important to recognize just how vital emotional touch is to all humankind."
Source: McGlone F, Wessberg J, Olausson H. Discriminative and Affective Touch: Sensing and Feeling. Neuron. 2014.
Published by Medicaldaily.com