Autism Spectrum Disorder Update: Vitamin B May Help Improve Communication And Language Skills In Children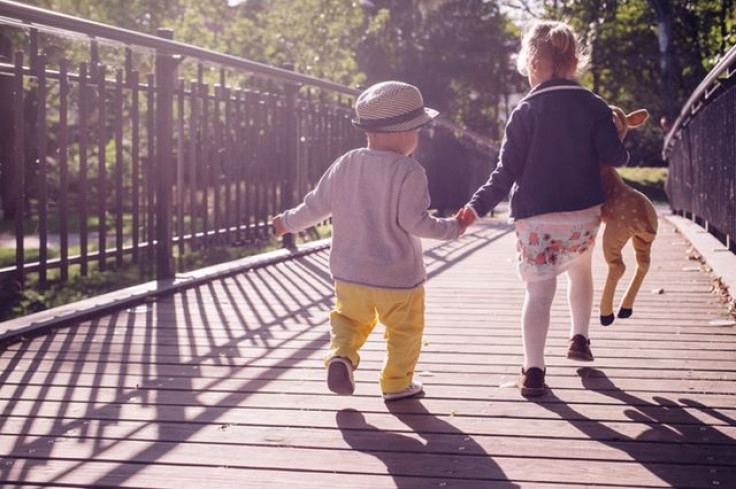 Autism Spectrum Disorder has many behavioral symptoms — including anxiety, inappropriate social interaction, poor eye contact, and compulsive behavior. Many adolescent patients have difficulty interacting socially with others. A new study published in Springer Nature's journal Molecular Psychiatry has linked folinic acid, a reduced form of vitamin B, with improved language and communication skills in children with ASD.
Researchers found that by prescribing doses of folinic acid to kids with ASD, they would see improvement in social savviness overtime. They also identified a specific blood marker that has the potential to predict which patients have the best chances of positively responding to the treatment.
To reach these preliminary findings, a team of researchers led by Richard Frye of the Arkansas Children's Research Institute examined a group of 48 children with ASD. The children were split into two different groups - one group of these patients received 12 weeks of high-dose folinic acid treatment, while the second group was given a placebo.
"Improvement in verbal communication was significantly greater in participants receiving folinic acid as compared with those receiving the placebo," Frye said in a press release.
According to the Centers for Disease Control and Prevention, up to two percent of children in America experience symptoms that place them on the autism spectrum. ASD is typically treated with medication in combination with therapy, however there is currently no cure for the disorder.
The researchers expressed they're pleased with the results and confident in their findings, but more studies will have to be carried out to see if these results are consistent with larger sample sizes.
Source: Frye RE, Slattery J, Delhey L, Furgerson B, Strickland T, Tippett M, et al. Folinic acid improves verbal communication in children with autism and language impairment: A randomized double-blind placebo-controlled trial. Molecular Psychiatry. 2016.
Read more:
Folic Acid, Omega-3 Among Popular Health Supplements Backed By Science
Autism Spectrum Disorder May Not Develop Entirely In Human Brain; Defects In Skin's Nervous System Found
Published by Medicaldaily.com