Treating Autism With A Healthy Diet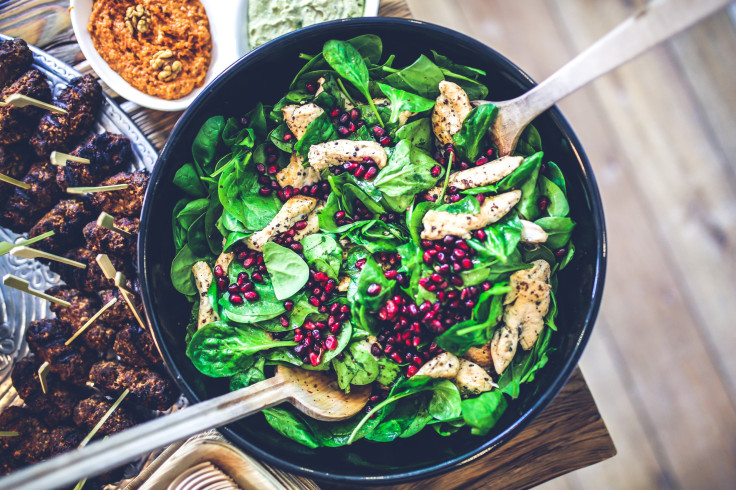 What could be better for you than a whole-foods, plant-based diet including fruits, vegetables, grains, legumes, pasture-raised meats and healthy fats, while also minimizing your intake of refined foods like bleached flour and refined sugar?
For most people, the answer is "not too much." A whole-foods, plant-based diet is simply good for your health and your quality of life. What's more, when it comes to treating people with autism spectrum disorder (ASD), as we do at The Center for Discovery, a residential facility for individuals with developmental disabilities, the answer is doubly true.
The idea that diet is an important component in the treatment of autism might sound surprising. Many health professionals consider autism a neurological disorder, and as such, structure treatment around behavior and behavior modification. Efforts are focused on improving attention and socialization. But ASD is not just about the brain. It is also about the body, and involves a range of biomedical issues.
In fact, studies show that over 70 percent of people with autism suffer from some form of gastrointestinal disorder. Their ability to absorb and utilize nutrients is compromised. Sometimes, so is their immune system, and also the way they produce and use serotonin, the neurotransmitter that helps to regulate mood, sleep, memory, and learning.
This is where food comes into play. At The Center for Discovery, our guiding philosophy is Food is Medicine. We believe that ASD is not only a brain disorder, but a biomedical one, and that treating it with a healthy diet, as well as exercise , sleep, and a nurturing environment, will lead to healthier lives for our residents and students. That is why we grow as much of our own food as possible on our network of farms and orchards. This is not just farm to table, it is what we call "Seed to Belly" – meaning a diet that starts with the quality of the seed planted in the ground and that finishes in the belly of a satisfied diner. We pack as much nutrition as possible into every bite.
It often is a difficult road. Many of our residents arrive with aversions to foods with certain colors, textures, and smells. They reject fruits and vegetables. Favorites typically include highly processed items that are full of artificial ingredients. Transitioning our residents to a whole-foods, plant-based diet can take months, or even years.
Recently, we admitted an individual whose diet consisted almost solely of packaged garlic bread that is found in the frozen section of grocery stores. This product is neon-yellow and contains, among other troubling ingredients, high-fructose corn syrup and hydrogenated oils. To start the transition, we baked our healthy bread, which is naturally fermented, in the same shape as the frozen brand. Then we sautéed it in a pan with butter, garlic, parsley, and turmeric to give it that vibrant yellow color. With time, the student accepted the alternate version. As a next step, we might pair that food with a new one, perhaps add a slice of cheese on top or a sauce for dipping. The resident may pull off the cheese or not eat the dipped bread, but there will be interaction with a new food. That is a move in the right direction.
We have dozens, if not hundreds, of similar strategies. Instead of a meal-replacement shake to make sure our residents are getting basic nutrients, we serve a treat made with almond meal, eggs, and coconut oil. We call it a cookie, but it is power-packed nutrition made without chemicals or additives. Instead of a commercially produced laxative, we often use a blend of dried fruit and senna tea as a spread to help with constipation. We serve lacto-fermented sauerkraut, pickles, and carrots to help boost healthy probiotics in the gut. We bake our own organic bread, which is also naturally fermented to help with digesting the grain. We are experimenting with lacto-fermented ketchup and have begun producing small batches of raw organic apple cider vinegar, which again aids digestion and supports healthy gastrointestinal function.
By treating these underlying biomedical issues for people with autism, and not just their behavior, we see remarkable improvements leading to better quality of life. Aggressive and self-injurious behaviors can decrease, stress levels can come down, and amazing gains are made in learning and socialization. We have seen this at The Center and are designing research to illustrate the potential of diet in the treatment of autism, to quantify improvements we see every day. Nutrition has always been a part of the treatment of chronic disease. Let's make it a key step in helping people with autism.
Patrick Dollard is the president and CEO of The Center for Discovery; Cesare Casella is chief of The Center's Department of Nourishment Arts. They are the co-authors of Feeding the Heart: Recipes, Flavors and the Seed to Belly Philosophy of the Department of Nourishment Arts.
Published by Medicaldaily.com