Autism Symptoms Reduced With Therapy Treatments, Parent Intervention At 6 Months Old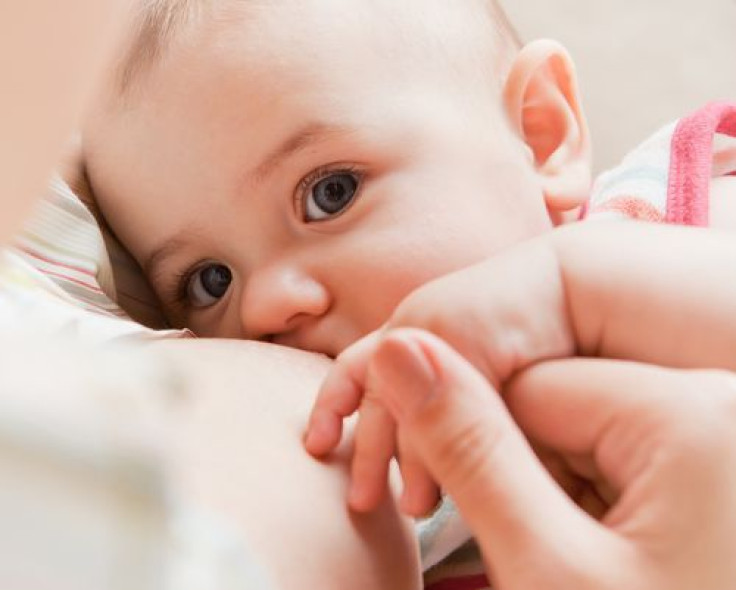 Autism spectrum disorders have been on the forefront of research, as doctors and scientists alike aren't completely sure where the cause of the social and behavioral disorder stems from, but intervention therapies have made a difference. Researchers from the University of California investigated the effectiveness of the "Infant Start" therapy treatment and published their findings in the Journal of Autism and Developmental Disorders.
Researchers administered a therapy treatment program with 6- to 15-month-old infants who exhibited earlier symptoms of autism. The signs were decreased eye contact and communication, lack of social interest or engagements, and repetitive movements. Children who are suspected of having an autism spectrum disorder typically start intervention treatments between 3 to 4 years of age with parent participation.
"We were very fortunate to have this treatment available for the affected infants identified through our study," the study's co-author Sally Ozonoff, a professor of psychiatry and behavioral sciences at the University of California Davis Health System, said in a press release. Ozonoff also directs the MIND Institute's Infant Sibling Study, an early detection project that follows babies at risk for autism or ADHD from birth until age three. "We want to make referrals for early intervention as soon as there are signs that a baby might be developing autism. In most parts of the country and the world, services that address autism-specific developmental skills are just not available for infants this young."
This new "Infant Start" program increases infant attention to their parent's faces and faces, along with interactions to encourage smiling and use of toys that support child socialization. Each parent and infant pair underwent 12 one-hour sessions with six weeks of visits twice a week. The follow-up assessments and maintenance lasted 24 to 36 months for each groups, and the parents were coached by need-basis on increasing infant attention, communication, early language development, play, and social engagement.
"For the children who are achieving typical developmental rates, we are essentially ameliorating their developmental delays," the study's lead author Sally J. Rogers, the developer of the Infant Start, said in the press release. "We have speeded up their developmental rates and profiles, not for every child in our sample, but for six of the seven."
Treating these symptoms through patient and consistent training suggests it'll help lessen and curb the symptoms they'll face later on in life. However, the researchers believe follow up and increased involvement will be the key to finding a more effective therapy approach to autism, which affects one in 68 children in the United States, according to the Autism Science Foundation.
"It was the parents — not therapists — who did that," Rogers said crediting to the parents' impactful participation in the small pilot study. "Parents are there every day with their babies. It's the little moments of diapering, feeding, playing on the floor, going for a walk, being on a swing, that are the critical learning moments for babies. Those moments are what parents can capitalize on in a way that nobody else really can."
Interestingly, the children who received the intervention program had more autism symptoms at 9 months than normal, but by the time they were 18 to 36 months of age their autism severity was significantly lower. Overall, the children who received the early intervention program had less impairment from their autism diagnosis, language and developmental delays, and other life-altering symptoms that come with the diagnosis.
"I am not trying to change the strengths that people with ASD bring to this world," Rogers said. "People with ASD contribute greatly to our culture. The diversity of human nature is what makes us a powerful and strong species. We are trying to reduce the disability associated with ASD. My goal is for children and adults with autism symptoms to be able to participate successfully in everyday life and in all aspects of the community in which they want to participate: to have satisfying work, recreation, and relationships, education that meets their needs and goals, a circle of people they love, and to be generally happy with their lives."
Source: Rogers SF, Ozonoff S, Vismara L, Wagner AL, McCormick WC, and Young G. Autism treatment in the first year of life: A pilot study of Infant Start, a parent-implemented intervention for symptomatic infants. Journal of Autism and Developmental Disorders. 2014.
Published by Medicaldaily.com