Autistic Boy Thrives After Using Customized Medical Marijuana: How 'Joey's Strain' Saved His Life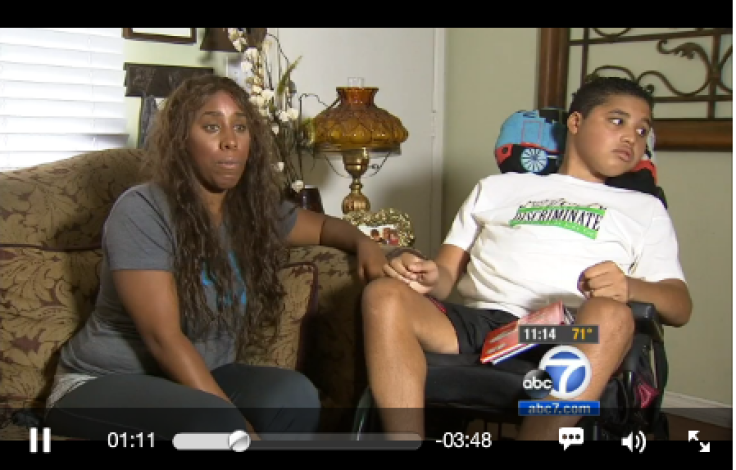 Five years ago, doctors told Mieko Hester-Perez to plan the funeral of her 9-year-old son, who had been diagnosed with autism at 16 months, and later with Duchenne muscular dystrophy. Instead, Hester-Perez turned to medical marijuana to try and save his life.
Now, her son Joey is doing surprisingly well. Once he began using the strain of medical marijuana that was concocted specifically for him — called "Joey's Strain" — the boy began making vast improvements, gaining weight, calming down, and smiling more. Hester-Perez noted that Joey was no longer "on edge" after consuming a marijuana brownie once a week.
Before trying marijuana, Joey had been taking 13 different drugs every day, and his symptoms only worsened when he got older. But Hester-Perez couldn't bear the thought of losing him. "I couldn't imagine my life without Joey," she said.
The family first had to try out 14 to 15 different strains of marijuana before finding the right fit. Instead of smoking it, most kids who take medical marijuana consume it as food, such as brownies. The brownies that Joey consumes contain cannabis oil created at the Buds and Roses Collective in Studio City, which has just begun to see an increase in parents who are searching for cannabis cures for their children. "So they just can take a grain of rice-sized oil on their finger, put it under the tongue, and it's very effective," Aaron Justis, president of Buds and Roses Collective, told ABC 7. "That's the most concentrated, purest way."
Research into understanding cannabis' effects on autism has just begun, and much more will be required before any conclusions can be made about marijuana's potential therapeutic effects on autistic children. However, Joey's Strain is a sign that cannabis can be honed to treat specific individuals. "This is one of the most therapeutically active substances known to man," Kyle Kushman, a cultivator of medical marijuana who designed "Joey's Strain," told ABC-7. "Winemakers spend their whole lives trying to create one new variety of wine they can be proud of. Cannabis is so special that every seed that comes off of a cannabis plant is unique and has a slightly different cannabinoid profile."
"It's very satisfying and now we're getting more and more parents to work with," Justis told ABC-7. "People are getting it. The science is behind it. It feels really good."
Published by Medicaldaily.com