Avoiding Sun Damage To Your Hair: Summer Haircare Guide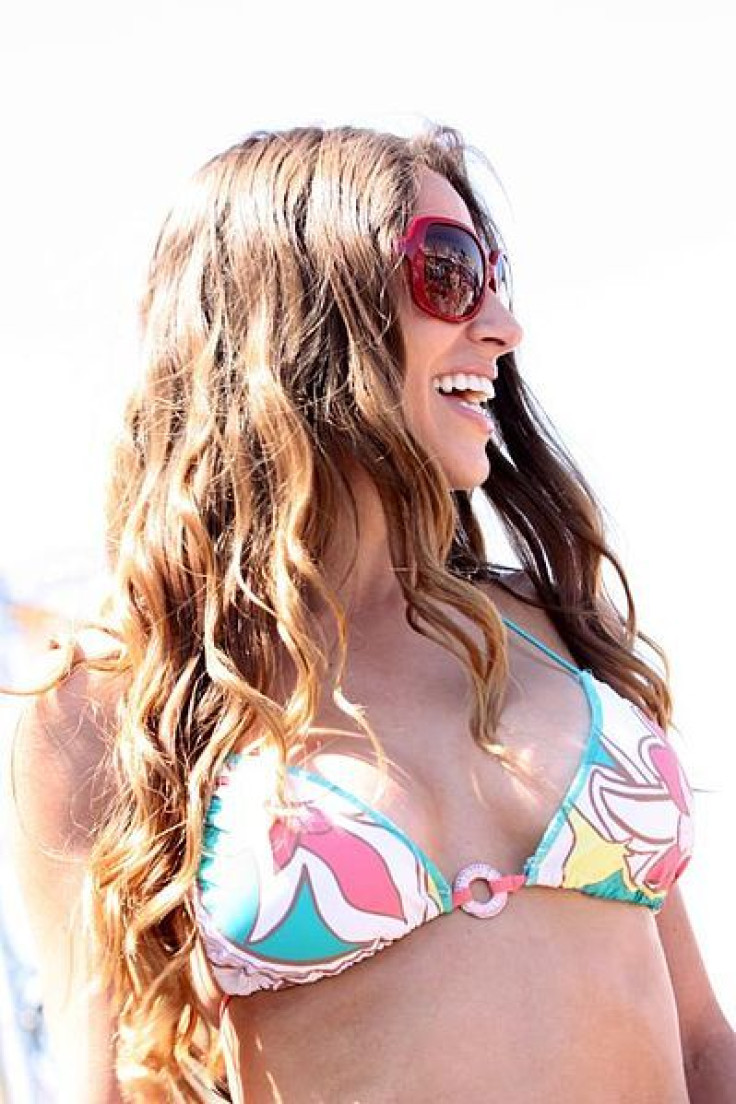 Americans are aware of the health risks that long-term sun exposure can have on skin. The Food and Drug Administration (FDA) advises using sunscreen to reduce the risk of skin cancer and early aging. What about your hair? How can you keep your hair looking healthy and protect it from sun damage?
The FDA suggests the application of a broad spectrum sunscreen with sun protection factor (SPF) values of 15 or higher to protect people from the emission of ultraviolet (UV) rays, which have been linked to skin cancer. Although hair does not get sunburned, because it is comprised of dead cells, ultraviolet radiation of short wavelengths (UVB) can weaken and break the protein bonds in the hair shaft and lighten hair color. Ultraviolet radiation of medium wavelengths (UVA) can destroy color pigment, which is why natural and colored hair fades in the sun. Heat from the sun weakens hair strands' outer layer, causing it to look dry, brittle, frizzy, and create split ends.
To tame your mane this summer, seek hair care products that protect against protein breakage and color fade. Sunscreen products for hair will include either benzophenone-4, a water-soluble compound which absorbed UV light to help maintain the hair color, or ethylhexyl methoxycinnamate, an organic UV filter which protects hair from UVB radiation. Products like shampoos, conditioners, leave-in conditioners, or hair sprays usually contain the words "color extending" or "anti-breakage" to indicate that they protect hair from sun damage. Hair treatments that contain vitamins A, C, and E offer protection against free radicals that can harm your hair.
On-The-Go UV-Protection Hair Products
Hair sprays and hair setting sprays are designed to float on top instead of soak into your hair shaft. If you prefer a spray product, remember that the product will be on top of the cuticle and will not be absorbed by the cuticle. The durability of these products are limited but they are perfect companions to carry on your way to the beach for frequent touchups during the day. Products that claim to offer sun protection, but do not provide an SPF, probably don't provide sunscreen protection.
Leave-in conditioners are a great way to prep your hair before you begin your day. A few light drops applied into freshly-washed hair will do the trick. The benefits of leave-in conditioners will provide your hair with more moisture, strengthen, and will even help to maintain the frizz on a hot summer's day. To reap the full benefits of this hair care product, leave it in your hair for the rest of the day.
Short Term UV-Protection Hair Products
Shampoos and conditioners that contain the phrases "UV-protection," "UV filter," "color extending," or "anti-breakage" are good in theory, but not in practice. When you rinse off your hair all of the ingredients which protect again sun damage wash away, leaving your strands vulnerable to UV rays.
Remember to distinguish between a hair care product that is a sunscreen and one that solely offers sun damage protection. For example, TRESemmé's "Climate Control" shampoo and conditioner includes ingredients like olive oil, keratin, and avobenzone — a UV-blocking chemical that prevents frizz and drying. TRESemmé admits that the products does not offer any actual UV protection aside from the mentioned benefits says the The New York Times. Therefore, if a wash-in product says it offers UV-protection, it really means it protects your hair from becoming dry, brittle and prevents the color from fading due to sun damage.
Long Term UV-Protection Hair Products
Remember to deep condition your hair during the summer months to prevent sun damage. A deep conditioner — ideally used only than once a week — will help restore your hair's durability and color. For those that use a hairdryer or heat stylers, using a deep conditioner is vital because your hair is exposed to excessive heat, even more so in the summer. For those who have fine hair prone to breakage, use a protein-based product. For those who have thick and coarse hair, a moisture-based product would be best, as told to TotalBeauty.com by Nelson Chan, celebrity stylist and owner of the Nelson J salon in Beverly Hills, Calif.
Published by Medicaldaily.com