Baby Born With 'Heart-Shaped Head' Has Growing Tumor On Face, But Removal May Not Be Possible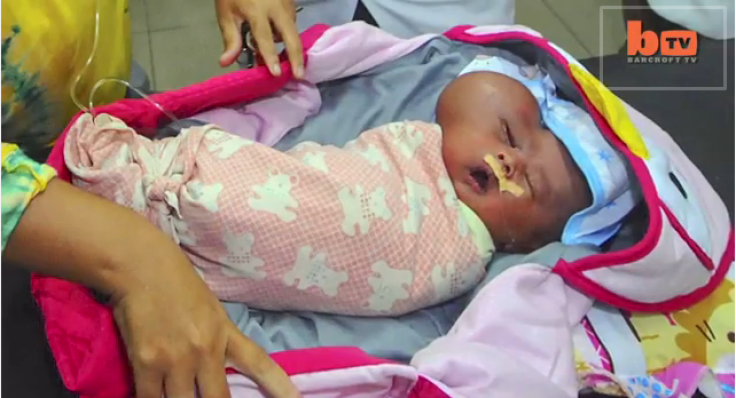 A 2-week-old baby born with a "heart-shaped head" is in the battle between life and death as a massive facial tumor has left his skull unformed on the right side of his head. The Indonesian baby, Muhammad Nafi, was born weighing a healthy 7 lbs. with the help of a midwife, but now faces a growing tumor that could potentially outweigh his body weight if left untreated. Muhammad's parents, mother Mailani, 22, and father Buasin, 32, are now in despair as to how to save their newborn's life — aware that tumor removal may not be feasible.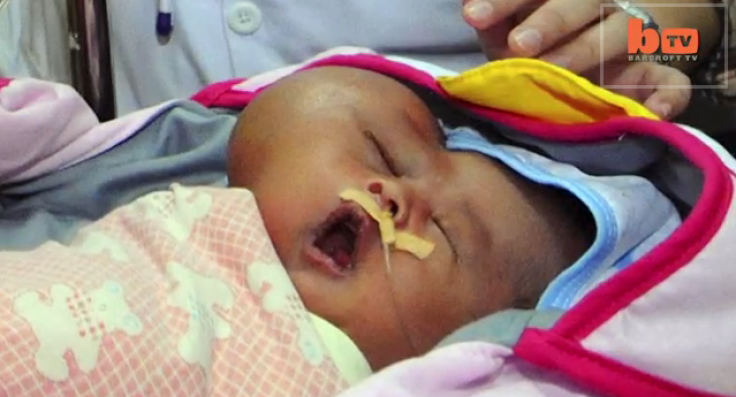 "I am confused of what I have to do with my son. I can only submit myself to the fate," Mailani told the Daily Mail. Muhammad is the second child of the couple, who lives in a remote and isolate area of West Kalimantan, where Buasin works as a farmer. Although Mailani reportedly did not experience any major problems during her pregnancy, she did begin to feel nauseous at 4 months old. She relied on small shops in nearby villages for medicine, since she was at a geographic disadvantage when it came to getting access to a hospital.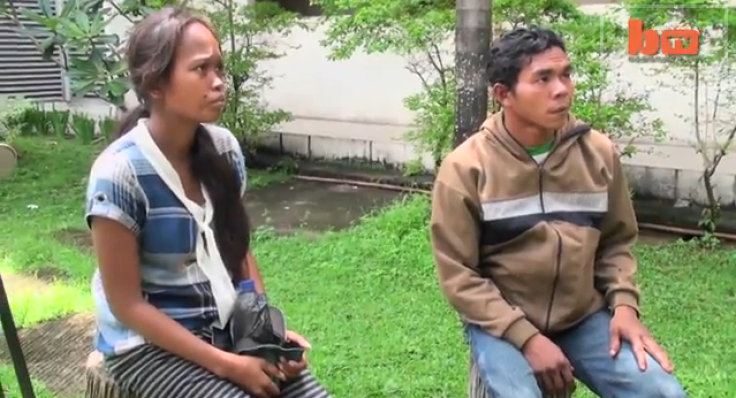 The Nafis first hospitalized their son in Sukadana in the Kayong Utara region, where he was then transferred to a hospital in Ketapang. However, Mailani admitted, "There, they couldn't do much for my son's disease either," so the couple was then forced to take Muhammad to the Regional Public Hospital (RSUD).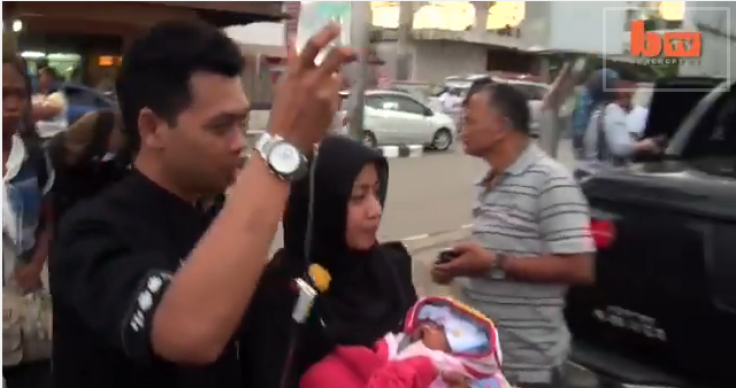 Muhammad, who has been disfigured by the giant head-sized tumor, has given him the appearance of having two heads. The facial tumor has affected the functioning of the newborn's right eye, but doctors will perform more examinations to see if his other organs are functioning properly. Surgery for tumor removal would have to be postponed until Muhammad is at least 3 months old, as the procedure is considered to be risky since his brain would be exposed.
The couple are now trying to raise money to pay for the growth to be removed, MSN News reported. Although a handful of people have helped, the Nafis have not received any help from the local government of Kayong Utara Region. It has yet to be publicly disclosed where donations can be sent to the Nafis.
Published by Medicaldaily.com