Baby Elaina's Body Found? Police Find Box Of 'Immature Human Remains' In Missing 1-Year-Old's Family Garage [VIDEO]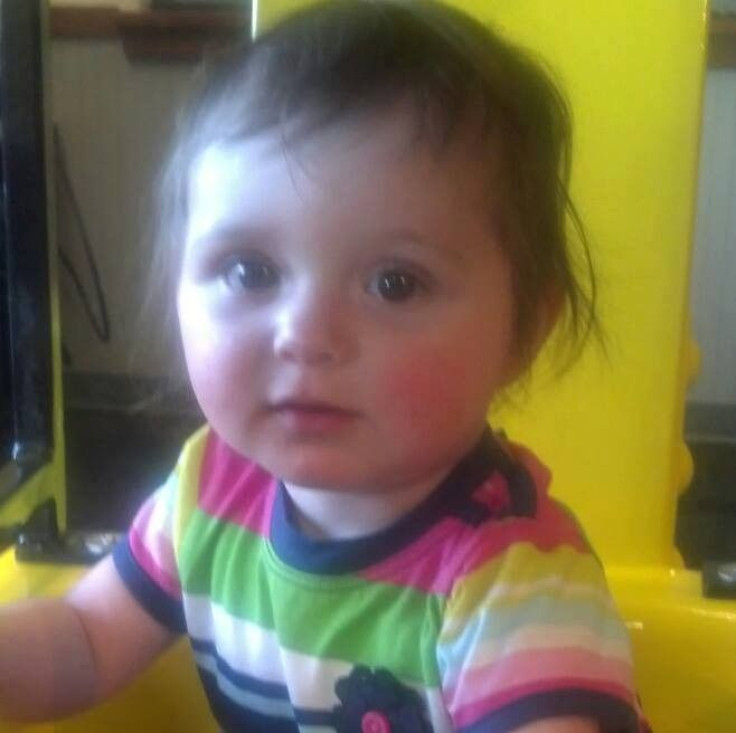 Eighteen-month-old Elaina Steinfurth disappeared from her Toledo, Ohio, home on June 2. Her mother, Angela Steinfurth, claimed that baby Elaina was kidnapped. On Thursday — three months after Elaina went missing — police recovered "immature human remains" from a computer box in the family home, leaving many to believe that the search for baby Elaina has come to a tragic end.
"You hope for the best, obviously, sometimes it don't always happen like that," said T.J. Steinfurth, baby Elaina's father.
Elaina's mother and her boyfriend, Steven King, were both arrested for obstructing official business and making false statements in connection with the disappearance back in June. Police remained steadfast in their search since then, following every lead imaginable in hopes of finding baby Elaina alive.
"We didn't drop the ball," police chief Derrick Diggs said Friday. "The main thing you have to remember is we wanted to find the body, the baby, which we did."
On Thursday, police received a tip that led them to the box in the home from which the 1-year-old disappeared. The coroner must now investigate whether the remains belong to baby Elaina.
"If it is Elaina, we got to come together even stronger so that we can put our baby to rest," said Richard Schiewe, the baby's grandfather. "We can have peace now, finally, if it is her."
Published by Medicaldaily.com