Baby Marijuana Costume: Shock The Neighborhood By Dressing Your Infant Up As A Pot Leaf For Halloween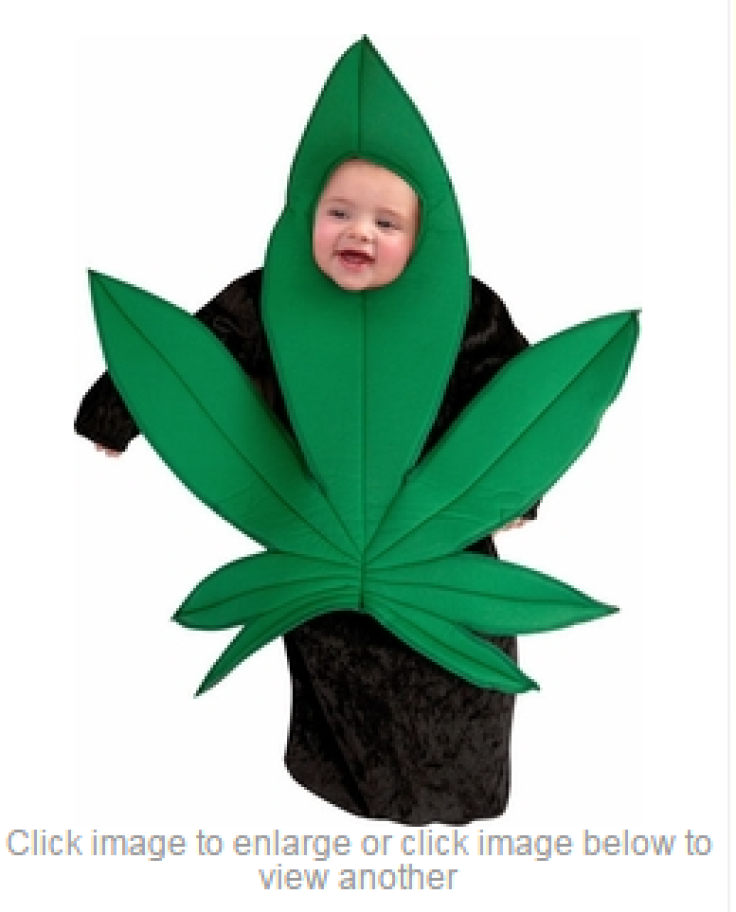 Attention, all edgy parents looking to dress their toddler up in the perfect Halloween costume! Look no further. Courtesy of BrandsOnSale, the Baby Marijuana Costume is sure to be a hit with your cannabis-loving friends — but not too many other people. For $29.99, you and your family can offend some of your more conservative neighbors while taking a stand for marijuana legalization.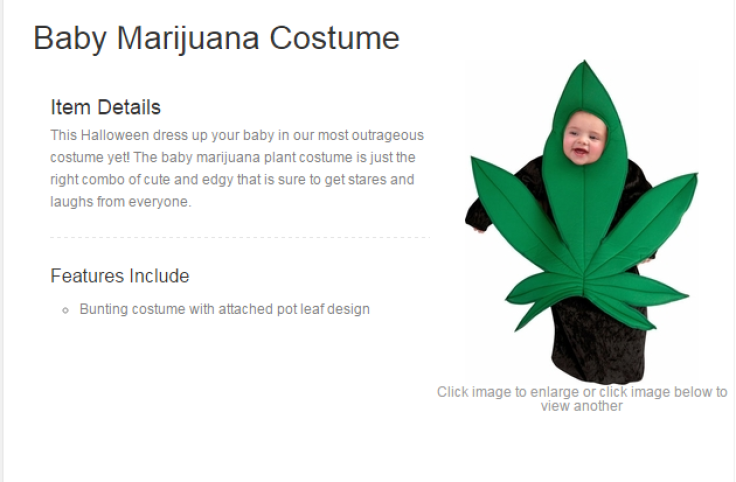 According to BrandsOnSale, "The baby marijuana plant costume is just the right combo of cute and edgy that is sure to get stares and laughs from everyone." You may remember BrandsOnSale for making waves earlier this month after releasing the women's Sexy Ebola Containment Suit and the men's Ebola Containment Costume.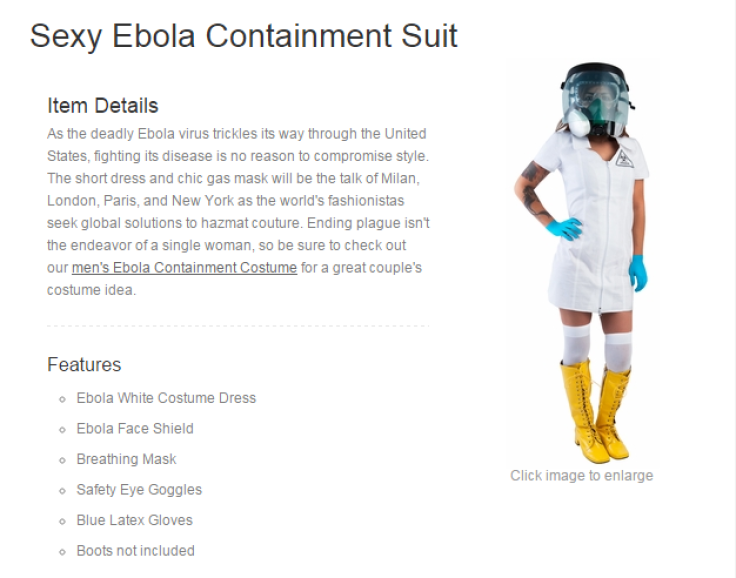 Published by Medicaldaily.com