Back To School After A Concussion: New Report Advocates Personalized, Gradual Transition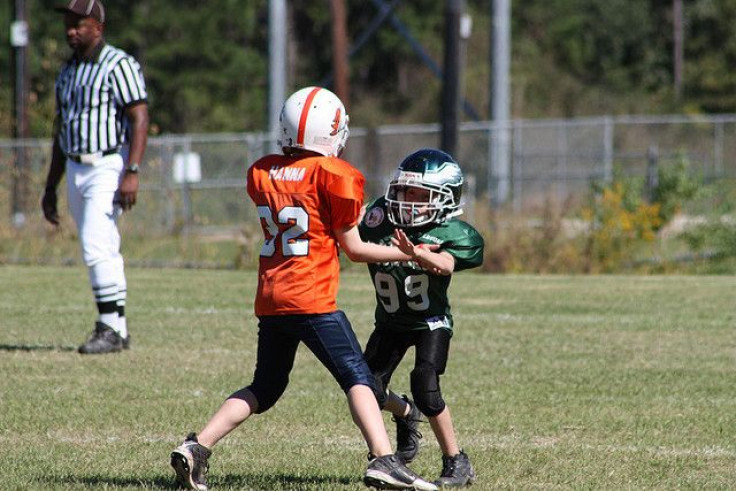 Returning to school after a concussion may be more complicated than previously thought, according to a new clinical report from the American Academy of Pediatrics (AAP). By reviewing expert opinion, researchers determined that children recovering from head trauma may have difficulty understanding and retaining new material. The findings suggest that students who suffer concussions will benefit from a personalized and gradual reintroduction to classes and homework.
While school regulations and common sense dictate that school athletes should be benched following a head injury, recovery guidelines are less clear when it comes to academics. As lingering psychological symptoms are exceedingly difficult to identify, many parents send their students back to school after the standard recovery period, which usually ranges between two to fours week depending on the severity of the trauma. But according to lead author Dr. Mark Halstead of the AAP, this approach may be detrimental to the student's academics as well as her overall recovery.
"Students appear physically normal after a concussion, so it may be difficult for teachers and administrators to understand the extent of the child's injuries and recognize the potential need for academic adjustments," said Halstead. "But we know that children who've had a concussion may have trouble learning new material and remembering what they've learned, and returning to academics may worsen concussion symptoms."
For this reason, the researchers recommend that educators and parents reevaluate the process whereby young concussion victims are transitioned back to school. Rather than following standardized recovery guidelines, caregivers should try to develop a personalized reintroduction program that takes into account all temporary learning difficulties the child exhibits. For students with pronounced symptoms, a gradual transition may be ideal.
In addition, the new report recommends that this recovery process be determined by a collaborative "team" consisting of the child's pediatrician, teachers, and family members. Together, they can use medical information, behavior, and physical activity to establish a personal recovery profile. Caregivers can also consult the symptom checklist included in the AAP's Concussions and Return to Play Guidelines.
"Every concussion is unique and symptoms will vary from student to student, so managing a student's return to the classroom will require an individualized approach," Halstead said. "The goal is to minimize disruptions to the student's life and return the student to school as soon as possible, and as symptoms improve, to increase the student's social, mental and physical activities."
Source: Halstead ME, McAvoy K, Devore CD, Carl R, Lee M, Logan K. Council on Sports Medicine and Fitness, and Council on School Health. Returning to Learning Following a Concussion. Pediatrics. 2013.
Published by Medicaldaily.com