Bacterial Meningitis To Blame For Virgnia High School Senior's Mysterious Sudden Death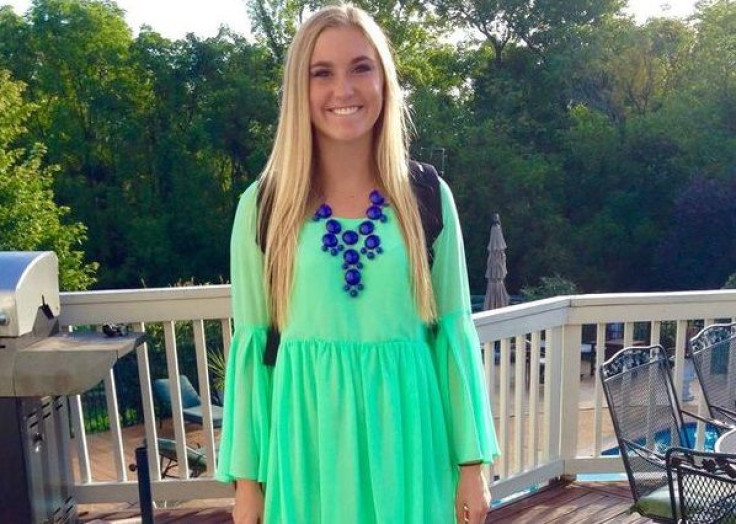 Eighteen-year-old Madison Small of Loudoun County, Va. died on Tuesday after a sudden "as-yet unidentified illness." But on Friday, medical examiners were able to pinpoint exactly what caused her to fall ill so quickly; they said she died from a bacterial infection brought on by the bacterium Neisseria meningitidis.
Small, a senior at Broad Run High School, was doing just fine on Sunday, her father Tim Small said — in fact, the two were playing catch. But by Monday afternoon, Small was in urgent care. She was sent home, but returned later on in the night suffering from headaches. "In the middle of the night, she woke up complaining of headaches and stuff," Devan Rook, 18, a classmate of Small's, told The Washington Post. He said due to the seriousness of her condition, she had to be moved from Inova Loudoun Hospital to Inova Fairfax Hospital. "At that point, she wasn't doing too well, and several of her organs were shutting down."
The Virginia Northern District Medical Examiner's office returned with its autopsy results earlier than expected, saying on Friday the cause of death was natural, from rare Neisseria sepsis — a bloodstream infection. Sepsis only occurs in five to 20 percent of those who contract an invasive meningococcal infection, according to the Centers for Disease Control and Prevention (CDC). The infection is typically characterized by sudden onset of fever, bruise-like rashes, stiff neck, and headaches, all of which result from the bacteria attacking the membranes covering the brain and spinal cord, called meninges.
While there's been a rise in concerned residents calling the Loudoun County Health Department, officials said there was no evidence of a meningitis outbreak in the community. Broad Run High School officials also said they were working with the Department to ensure no one else would become sick.
In the meantime, people throughout the community have also shown an overwhelming amount of support for Small and her family. Many students at her school wore pink on Friday to remember her, and her softball teammates posted a banner in their gym saying, "We Play For #24," a phrase that's since gone viral on Twitter.
The bacteria is spread by inhaling airborne droplets that came from someone who sneezed or coughed. Health Department officials emphasized the importance of washing hands frequently and getting vaccinated. "The most effective way to protect you and your child against certain types of bacterial meningitis is to complete the recommended vaccine schedule," said Health Department Director Dr. David Goodfriend, according to CBS. "In addition to vaccination, the best way to prevent the spread of meningococcal meningitis is to not share personal items and to wash hands frequently, especially before eating."
Published by Medicaldaily.com