Bad Cholesterol Levels Stabilize After Decades Of Decline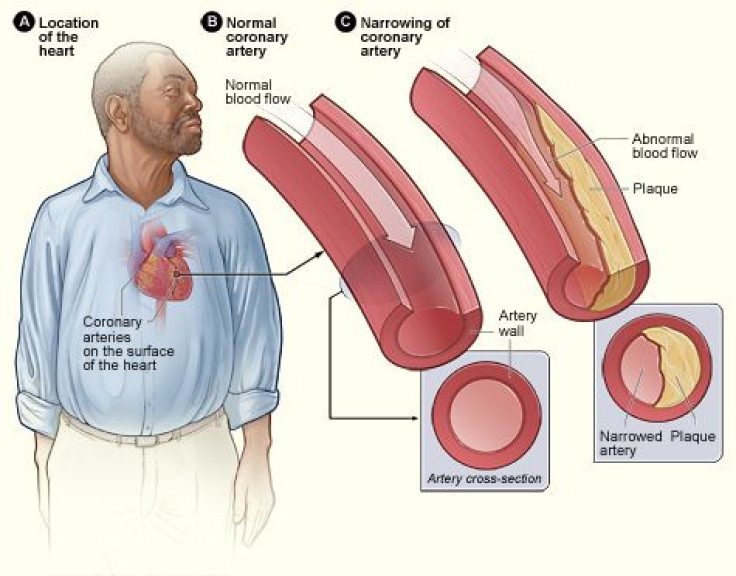 Average levels of low-density lipoprotein cholesterol (LDL-C), informally known as "bad" cholesterol, have declined since the 1960s until 2008, but have since remained flat, researchers from Quest Diagnostics say.
The study, published in the online journal PLOS ONE, is among the largest of its kind, analyzing 247 million results of 105 million U.S. adults from 2001-2011. The data was taken from the clinical lab database of Quest Diagnostics, the largest private clinical laboratory data warehouse.
LDL-C is one of the primary biomarkers used to evaluate risk for cardiovascular disease. While circulating in the bloodstream, LDL-C could attach to the walls of blood vessels, leading to inflammation, plaque formation, and blood clots. If these blood clots break off, they may travel to another vessel in the heart, causing a heart attack, or in the brain, causing a stroke. The higher the LDL-C levels, the higher the risk.
Average age-adjusted blood cholesterol levels of LDL-C declined by 13 percent from 2001-2008 across all ages and genders, from an average of 120.0 mg/dL to 104.3 mg/dL. According to the Mayo Clinic, people should generally aim for a LDL-C level below 130 mg/dL, though a level below 100 mg/dL is considered ideal for people at risk of heart disease.
Each 10 mg/dL in LDL-C is correlated to a 5-13 percent reduction in cardiovascular disease events and mortality. Thus, the observed 16 mg/dL decline corresponds to an 8-21 percent decline in deaths and events such as heart attacks and strokes.
A key finding is that the average LDL-C levels stopped declining and remained flat since 2009.
"It's a red flag that something dramatic happened," Dr. Harvey Kaufman, lead author of the study, told USA Today.
Although the study did not examine causes behind the halt in decline in LDL-C levels, researchers speculate that the economic recession may explain the change in trends. Perhaps fewer people had their cholesterol tested due to tight finances. Or unemployment and other stresses may have affected people's adherence to medications, exercise, or diet.
For more information on cholesterol, including ways to lower it, visit the American Heart Association.
Source:
Kaufman HW, Blatt AJ, Huang X, Odeh MA, Superko HR (2013) Blood Cholesterol Trends 2001–2011 in the United States: Analysis of 105 Million Patient Records. PLoS ONE 8(5): e63416. doi:10.1371/journal.pone.0063416
Published by Medicaldaily.com