Bad Halloween Candy: Find Out Which Candy Is OK To Splurge On And Which Should Be Avoided At All Costs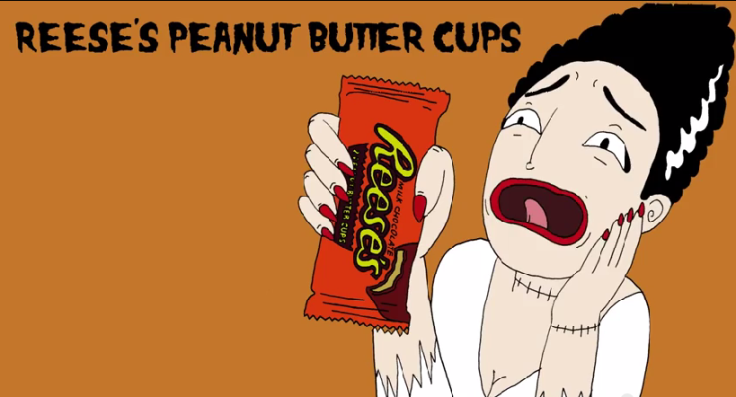 Halloween is right around the corner, which means pretty soon kids, and many adults, will be shoveling down the candy like it's going out of style. Since the majority of the candies being doled out by our neighbors every Oct. 31 is mainly sugar, we tend to throw any weight loss goals to the wind for at least one day. A video courtesy of Digg is here to help trick-or-treaters of all ages avoid the absolute worst candy options, while providing a few healthier alternatives.
Although sugar content draws all the headlines, candy found in Halloween buckets are also laden with trans fat. Unfortunately, you'll find a less than desirable amount of trans fat in some of your favorite candies, including 3 Musketeers, Milky Way, Almond Joy, Skittles, Snickers, and Starburst. Not only are Reese's Pieces and Gobstoppers high in trans fat, but they also contain other unhealthy ingredients, like artificial coloring and carnauba wax. Yes, the same carnauba wax used to make car wax and shoe polish.
Have no fear (except for ghosts and witches), there are some "healthier" candies to satisfy your sweet tooth with. For example, Bazooka Bubble Gum contains no trans fat and only 20 calories per piece. Surprisingly, Smarties and Hershey's Kisses also contain no trans fat and are low in fat and sugar content. Whatever you decide to do, or eat, this Halloween, stay away from Reese's Peanut Butter Cups. With 110 calories and 11 grams of sugar in one cup, this little splurge is sure to ruin any dieting options you have.
Published by Medicaldaily.com