Ballerina Misty Copeland Stuns In New Under Armour Ad Aimed At Women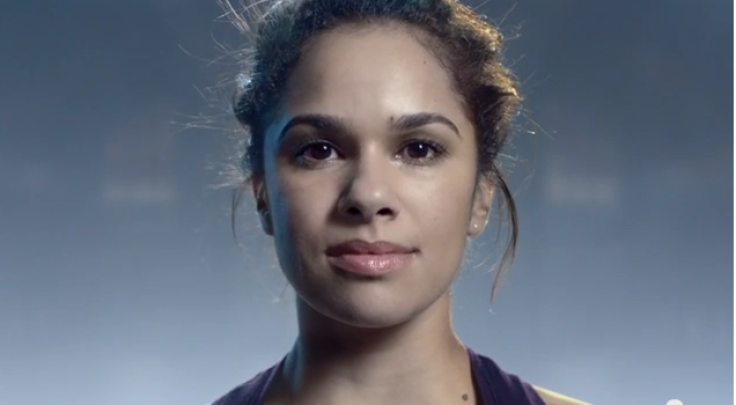 Under Armour is a popular brand among athletes, especially males, but its latest ad has gotten a lot of attention from the ladies. Earlier this year, it released an ad featuring soloist ballerina Misty Copeland sporting Under Amour and sharing the inspirational message, "I Will What I Want."
"Joining the Under Armour family feels like a natural fit, since they have always championed hard work and strong women," Copeland said. "In addition to supporting me with innovative performance products that give me an edge in my training, Under Armour will be a great partner to help me inspire women as they find the will to pursue their goals."
In the ad, 14-year-old Raiya Goodman reads a rejection letter from a ballet school:
Dear Candidate, Thank you for your application to our ballet academy. Unfortunately you have not been accepted. You lack the right feet, Achilles tendons, turnout, torso length, and bust. You have the wrong body for ballet. And at 13, you are too old to be considered.
The camera pans over all of the flaws mentioned in the letter, but suddenly, the screen fades to black and Copeland puts on a dazzling and magical show. At the end, the camera zooms in on Copeland's face, revealing a fearless and confident expression.
Since Under Armour CEO Kevin Plank started a partnership with Copeland, his women consumer base has significantly increased. The company has seen a 30 percent increase in its revenue in the second quarter of this year. It even created a women-catered website as a platform for women to come together and encourage one another. The new campaign features other athletes such as tennis player Sloane Stephens.
Copeland's ad comes with a unique and powerful story. She is the third African-American female ballerina soloist, and the first in two decades, at the American Ballet Theatre. She wrote a book, Life in Motion: An Unlikely Ballerina, that talks about her struggles as an African-American in ballet and how all odds were against her: poverty, lack of experience, and race. That only made her work even harder, she said. This is the message Under Armour wants to get out to the public:
Published by Medicaldaily.com