Ban On Pesticide Cuts Soaring Suicide Rates In South Korea; Officials Report First Statistical Drop In 6 Years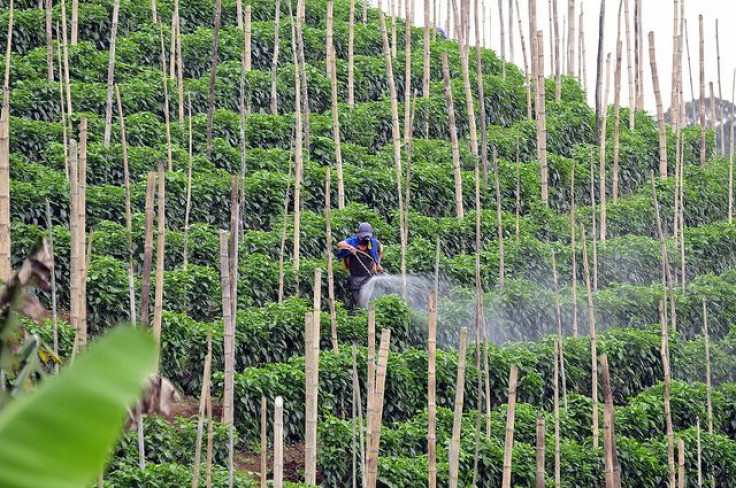 A South Korean ban on fatal pesticides has been linked to an 11 percent drop in suicide attempts. Health officials hope that the new regulations will continue to curb the booming nation's soaring suicide rate, which has been the highest in the developed world for nine straight years. But psychiatrists submit that a substantial reduction would require an assessment of deeper issues.
According to Reuters, the recent drop represents the first positive trend in six years. The South Korean government has ascribed the falling statistics to the 2011 restriction and subsequent prohibition of Gramoxone, an herbicidal agent linked to 25 percent of domestic suicides between 2006 and 2010.
"The number of suicides by poisoning including Gramoxone fell by 477, which accounts for about 27 percent of the total decrease in the number of people committing suicide," Statistics Korea official Lee Jae-won said, speaking to Reuters.
Notwithstanding the statistical drop, 14,000 South Koreans took their own lives in 2012. Many experts believe that the high suicide rate is a direct effect of the rapid industrialization that has turned the historically embattled nation into one of the world's richest. They theorize that this commercial expansion has instilled a potentially destructive ethos of obligatory success and competitiveness, particularly among older generations.
As weakness and failure become stigmatized, fewer Koreans choose to reach out and seek help for their psychological travails. According to Kim Hyun-chung, a psychiatrist at the Korean Association of Suicide Prevention, such social stigmas perpetuate mental duress by precluding individuals from discussing their problems with therapists, employers, and family members. For many, suicide seems like the only way out.
"The ban on toxic pesticides obviously led to the decline in the suicide rate because that is the easiest means of suicide for elderly people in rural towns," Kim told reporters. "But we still have bridges and charcoal briquettes."
A parallel prevention effort has helped set up special lockers for toxic agents in high-risk rural areas. Life Insurance Philanthropy Foundation, which is funded by private insurance firms, helps reduce the rate by problematizing the impulsive aspect of suicide. To gain access to pesticides, residents must first obtain a key.
"Old and young people have their own pain from either quick economic development or unemployment," said Jang Chang-yoon, a father of two who came close to taking his own life a decade ago. "I hope the government will care more about people's health."
Published by Medicaldaily.com