Banging In Baghdad: US Soldiers Use Craigslist To Find Sex And Hookups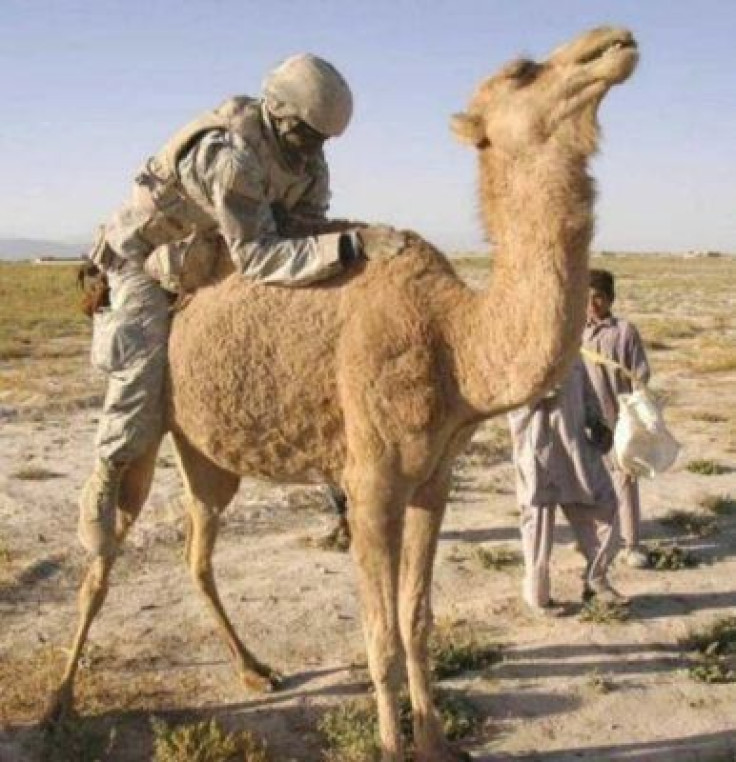 Searching for coital fulfillment on the web is as old as the Internet — remember sex chatrooms? — and the newest hookup apps are redefining the rules of casual flings.
Like Justin Bieber, online dating has become a worldwide phenomenon, and according to a report from the Army Times, the habit has landed in the war zones of Iraq and Afghanistan.
Following a series of Craigslist posts by servicemen and women, some with compromising photos, the U.S. military appears to be conducting a sting operation to entrap soliders, at least the lewd ones, searching for online hookups.
Although sex solicitiation is not technically a military crime, "posting pornographic images on a public web or social media site is a chargeable offense [under the Uniform Code of Military Justice]. Excerpt: General Order 1.15.f states 'creation or display of any pornographic or sexually explicit photograph ... is prohibited," wrote military press officer Erin Stattel in a statement to the Marine Corps Times.
The majority of the posts are coming from men looking for men or men looking for women. This search for love in a warzone isn't too shocking given the daily stresses that the soldiers face. Posts of support have sprung up from soliders in the area as well as from people back home. Some provide tips on how to avoid detection, whereas others offer promises of love when the soldiers return from duty.
Published by Medicaldaily.com