Bangladesh Slaughters 150,000 Birds After Worst H5N1 Virus Outbreak in 5 Years Detected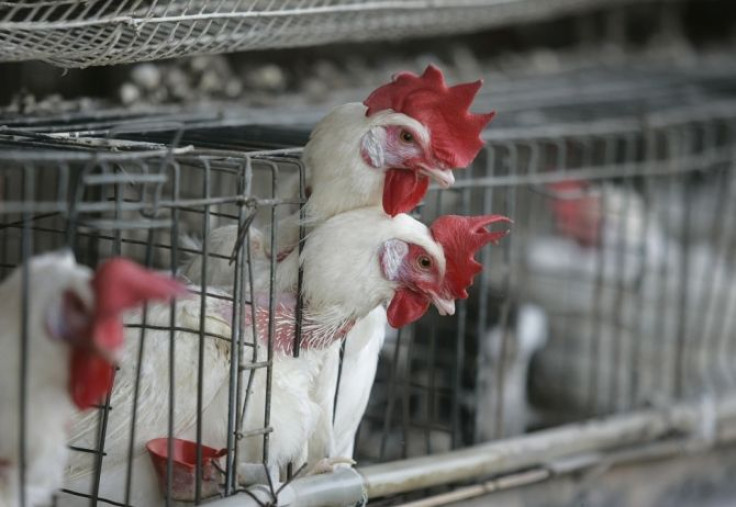 At least 150,000 chickens and 300,000 eggs have been destroyed at a giant poultry farm near Dhaka in Bangladesh after the major outbreak of avian flu was detected last week, officials said Wednesday.
This season's bird flu outbreak was the worst in five years. Officials at Bay Agro at Gazipur detected the deadly H5N1 flu strain 25 miles (40 kilometers) north of Dhaka on Monday after dozens of birds died, which had prompted the poultry company to send samples to a laboratory for testing.
"There are about 150,000 chickens at the farm. We have already killed and destroyed 120,000 chickens and we will kill the rest today," livestock department director Mosaddeq Hossain said, according to AFP. Hossain said that it was the worst avian flu outbreak in five years.
The South Asian country was hit hard by bird flu in February 2007. Over one million birds had been culled on thousands of farms. Since early 2007 the flu virus has spread rapidly across the country, devastating one of the world's largest poultry industries.
The previous outbreak of the bird flu was in March 2010 when 117,000 chickens and 200,000 eggs were destroyed at a farm in the northern Bangladesh.
The recent outbreak is the 23rd to be recorded in 2012. Livestock control room official Ataur Rahman told AFP that even before the latest mass slaughter, a total of 107,252 chickens had been destroyed in 22 farms.
Since May 2008, there have been six confirmed human cases of bird flu in Bangladesh, but government health officials said all those infected with the disease have recovered.
Published by Medicaldaily.com