Barbie's Lead Designer, Kim Culmone, Proves Once Again That Big Business Doesn't Care About Girls' Negative Body Image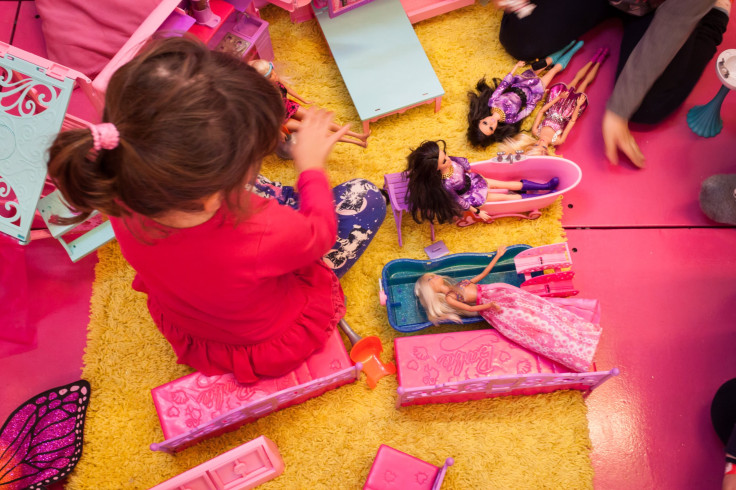 Barbie dolls have been called lots of things, but realistic isn't one of them. Though there are numerous studies (see here, here, and here) that support the idea that viewing grossly unrealistic female body types can change girls' opinion of beauty, Barbie's lead designer, Kim Culmone, says that the doll was never meant to be realistic and, further, "girls' perceptions are so different than grown ups'." In an interview with FastCo Design, Culmone proves what big business executives have proven time and time again: Female body image and mental well-being are not a priority when it comes to pushing product.
Though Barbie's figure has changed slightly over the years, the doll has almost-always been described by psychologists and feminists alike as "impossibly-proportioned." According to a 1996 study entitled "Ken and Barbie at Life Size," Barbie's head is two inches larger than the average American woman's, her waist is 19 inches smaller, and her hips are about 11 inches smaller. But Culmone insists that Barbie's proportions are a result of trying to make clothes easily fit and shouldn't be considered in the context of creating an unattainable body prototype for young girls. The proportions, she says, allow for the doll clothes to accommodate the 11.5-inch fashion doll size more readily. Culmone also emphasized that while Mattel may be open to trying new Barbie bodies, part of the reason why they keep the size is for the doll to have a rich heritage, where parents can pass down old doll clothes to be used on newer models.
"Everything may not always be able to fit every doll, but it's important to me that the majority of it does, because that was my experience as a little girl," said Culmone. "There's an obligation to consistency. Unless for some reason in the future, there's a real reason to change the body — because of either a design imperative or functional imperative — heritage is important to us."
So tradition and good fabric are important to Culmone, but what about little girls' body image?
Culmone, however noble her intentions may be, illustrates the disconnect between big business and a genuine concern for the mental health of females who tend to be deeply impacted by images like Barbie's. And she's not alone. Within the last year executives from big clothing brands like Abercrombie and Lululemon have come under fire for remarks made that are out of touch with the reality of what American girls and women look like, as well as how super-thin images influence female perception of beauty.
Last year, Abercrombie & Fitch founder, Mike Jeffries, came under fire for remarks he made in a 2006 interview, which seemed to manifest into a continued exclusion of plus-sized women's clothing from the stores shelves. In the interview, Jeffries said that he wants fit, traditionally attractive people to buy Abercrombie's clothing and would be completely fine with excluding the rest of the fairly larger American public. "Candidly, we go after the cool kids," he said. "We go after the attractive all-American kid with a great attitude and a lot of friends. A lot of people don't belong [in our clothes], and they can't belong. Are we exclusionary? Absolutely."
By May 2013, facing a threatened boycott of Abercrombie stores, Jeffries apologized for his "cool kids" comment, saying he resented his choice of words. The same can be said of former Lululemon chairman, Chip Wilson, who now-infamously said that "some women's bodies just don't actually work" for his company's yoga pants. He has since stepped down as chairman, according to Business Insider.
Time and time again, company execs promote negative body image without even necessarily knowing it. By excluding certain sizes, they send women the message that there is a way they're supposed to look and the average American woman, at size 14, isn't it. Female perceptions of beauty are very malleable, and these companies contribute to how women — and girls, in the case of Barbie — perceive beauty.
Published by Medicaldaily.com