Bariatric Surgery Improves Type 2 Diabetes, Reduces Risk Of Heart Attacks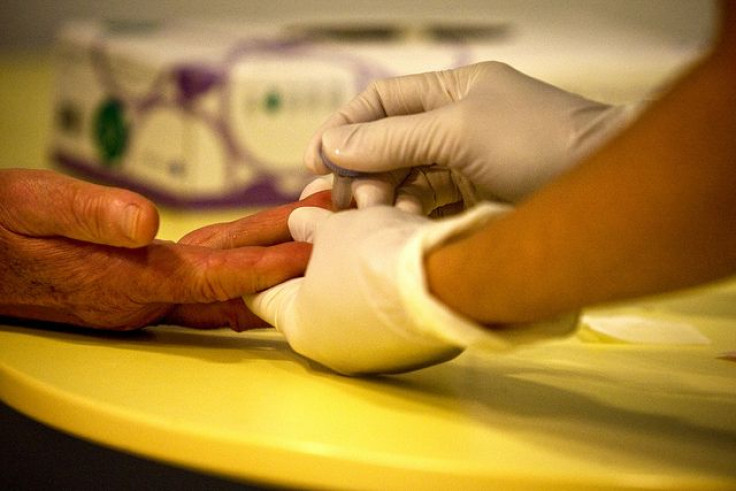 Obesity rates have doubled since 1980, according to the World Health Organization, with 600 million people worldwide considered to be obese. In the UK alone, 25 percent of the population falls into this weight class. For all these people, however, bariatric surgery can help to not only reduce weight, but also to reduce risk of serious obesity-related problems, according to a new study from the University College London and other British institutions.
Bariatric surgery is a popular form of weight loss surgery in the United States, too. Generally regarded as safe, it can lead to long-term survival in patients and was called the only effective treatment for morbid obesity. The surgery uses one of three methods to shrink the stomach. There's gastric band surgery, which restricts food intake with a silicone band; sleeve gastrectomy, which involves the complete removal of a part of the stomach; and gastric bypass, which reroutes the small intestine to a small part of the stomach that's been turned into a pouch.
The study, published in PLOS ONE, found the surgery could reduce a person's risk of developing type 2 diabetes and serious heart conditions like heart attacks, as well as improve a patient's existing obesity-related conditions. The researchers came to their results by analyzing data from the United Kingdom Clinical Practice Research Datalink, a government database containing anonymized information from roughly 8 percent of the UK population. With the data, they compared 3,882 bariatric surgery patients to 3,882 obese patients who didn't have the surgery. The average age of the patients was 45, and 81 percent of them were women.
Over three-and-a-half years, the researchers found bariatric surgery had a significant impact on weight loss and the patients' body mass index (BMI). For four months following the surgery, the patients lost an average of about 11 pounds per month. After that, weight loss began to taper off; for eight months, average weight loss was just over 2 pounds, then for the next two years it dropped to less than a pound per month.
Splitting the results based on operation type, the researchers found gastric bypass had the highest four-year average weight loss, at around 83 pounds. Sleeve gastrectomy, meanwhile, resulted in a four-year weight loss of 68 pounds, while gastric band rounded out the bottom with about 44 pounds.
As for symptoms of obesity, the researchers wrote they "found evidence that surgery has major beneficial associations with several clinical outcomes, with reductions in risk seen for incident type 2 diabetes, hypertension, angina, myocardial infarction, and obstructive sleep apnea." They also estimated the effects of bariatric surgery could have prevented up to 80,000 cases of hypertension, 40,000 cases of type 2 diabetes, and 5,000 heart attacks over a four-year period. What's more, as many as 110,000 type 2 diabetes patients and 13,000 people with hypertension might have experienced improvement in their symptoms.
Unfortunately, despite all the benefits bariatric surgery provides, the researchers said not enough obese people are signing up. "Bariatric surgery is safe and produces unrivaled health benefits that are life-changing for patients and cost-saving for the [National Health Service]," said study co-author Professor Rachel Batterham, head of the UCLH Bariatric Centre for Weight Management and Metabolic Surgery and the UCL Centre for Obesity Research, in a press release. "Unfortunately, less than 1 percent of the patients who could benefit from this surgery currently receive surgery. This represents a major missed opportunity in terms of improving health and economic savings. Action is now needed to remedy this situation."
Source: Batterham R, Douglas I, Bhaskaran K, Smeeth L. Bariatric Surgery in the United Kingdom: A Cohort Study of Weight Loss and Clinical Outcomes in Routine Clinical Care. PLOS ONE. 2015.
Published by Medicaldaily.com