'Bath Salts' Highs Can Lead To Hospitalization, say Poison Experts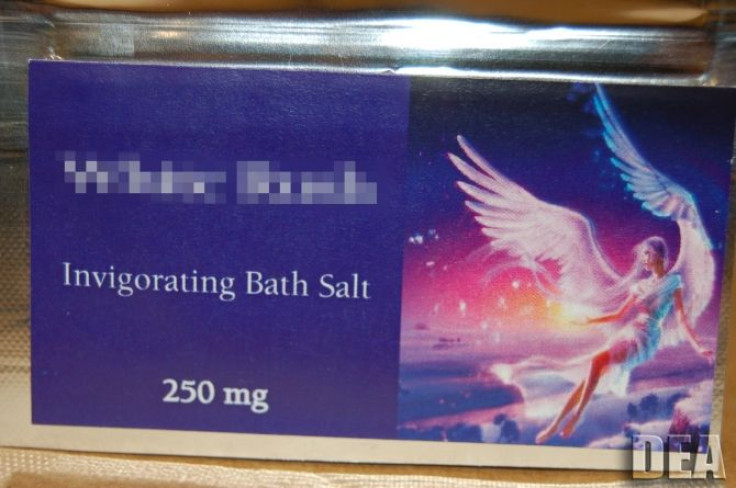 Legal recreational designer drugs sold in stores and over the Internet as 'bath salts', 'plant fertilizer' or 'plant food' can inflict harm serious enough to warrant hospitalization, experts said Monday.
Getting high off of bath salts is not illegal, but the American Association of Poison Control Centers says it received 300 calls related to bath salts in 2010 and the number of cases exploded to 6,072 in 2011, according to a statement released last Thursday.
"These substances have the potential to be extremely harmful and, therefore, pose an imminent hazard to the public safety," said Douglas Snyder, a U.S. Drug Enforcement Administration officer, in a statement in November 2011.
Researchers published two case reports of hospitalized patients treated in emergency departments after using the legal designer drugs on Monday, and they said that after analyzing the toxic effects of the recreational substance they support the recent approval of the House of Representatives of legislation that could potentially set a ban on the synthetic drugs.
The new Synthetic Drug Control Act is designed to limit the distribution and use of synthetic drugs. It was approved by House lawmakers in December 2011, and would temporarily classify these substances as Schedule I drugs for up to three years, according statement released by the journal Annals of Emergency Medicine on Monday.
"The AAPCC data was extremely valuable in documenting recent trends in abuse and was used in our justification to add temporary (emergency) control for several compounds," Snyder added.
The study led by Josh Mugele of Indiana University School of Medicine presents the first published case of emergency department treatment of a patient who had been exposed to Methoxetamine, a recreational drug known as MXE, M-ket and Mexxy.
Chemically, Methoxetamine is comparable to ketamine, which is a controlled substance because of increased illicit use. The side effects of the drug include vomiting, diarrhea, disorientation and the inability to speak.
"Our patient had been using a designer drug known as 'bath salts' and became so sick that she required hospitalization in the intensive care unit for 12 days," said Mugele in a statement. "The frightening thing is that she was able to buy these drugs, marketed as a novelty item called Blue Magic bath salts, from behind the counter at a gas station."
The 41-year-old patient had developed serotonin syndrome after inhaling methylenedioxypyrovalerone, and in the course of her illness she contracted pneumonia and bacteremia, both of which can be fatal, researchers said.
According to a AAPC statement in November, the poison centers first raised the alarm about synthetic marijuana and "bath salts" when they started receiving calls about people who had serious reactions to the substance and they uploaded information to the National Poison Data System which the DEA used to monitor the new drugs to justify emergency band of the chemicals used to make them.
"These designer drugs are growing in popularity and emergency physicians are on the front lines of dealing with the fallout," said Mugele.
The paper was published on Monday in Annals of Emergency Medicine under the title "Serotonin Syndrome Associated with MDPV Use: A Case Report" and "Ketamine-Like Effects After Recreational Use of Methoxetamine".
Published by Medicaldaily.com